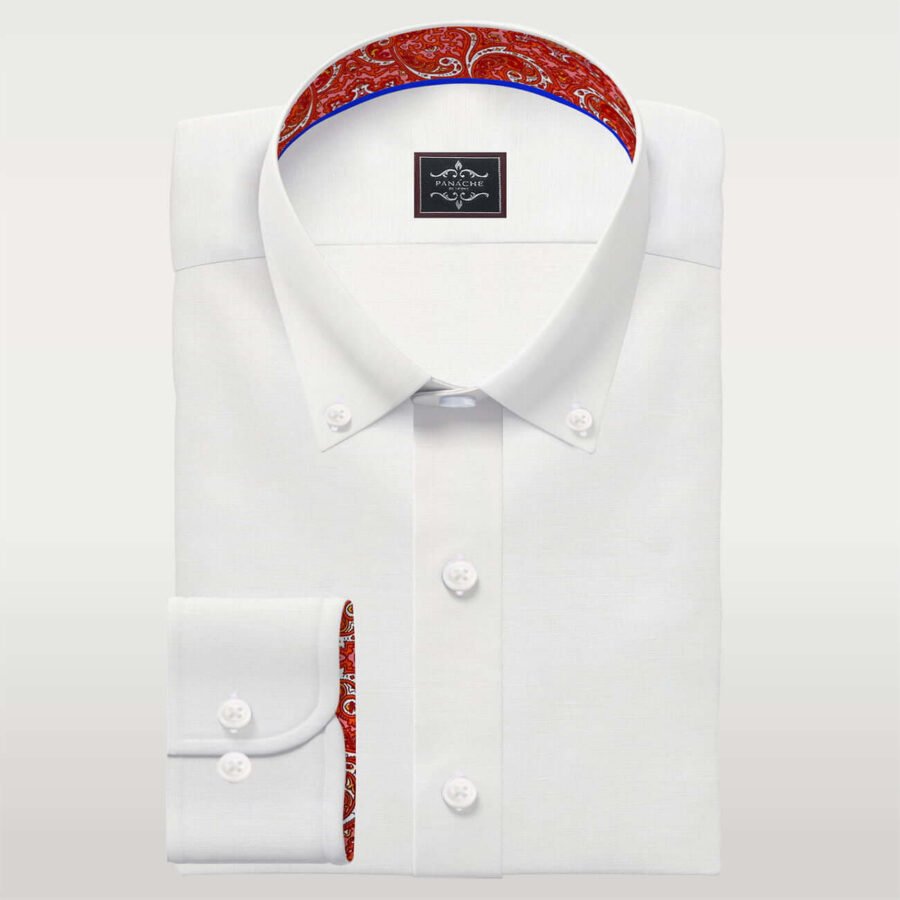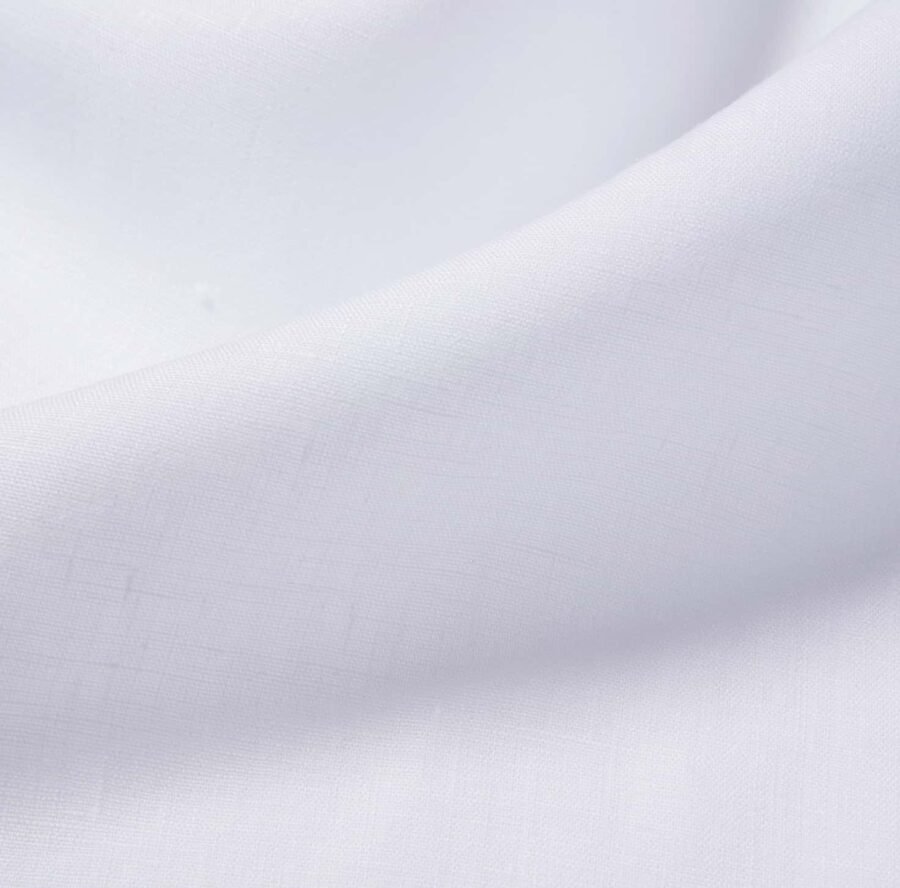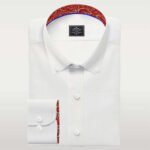 White Linen...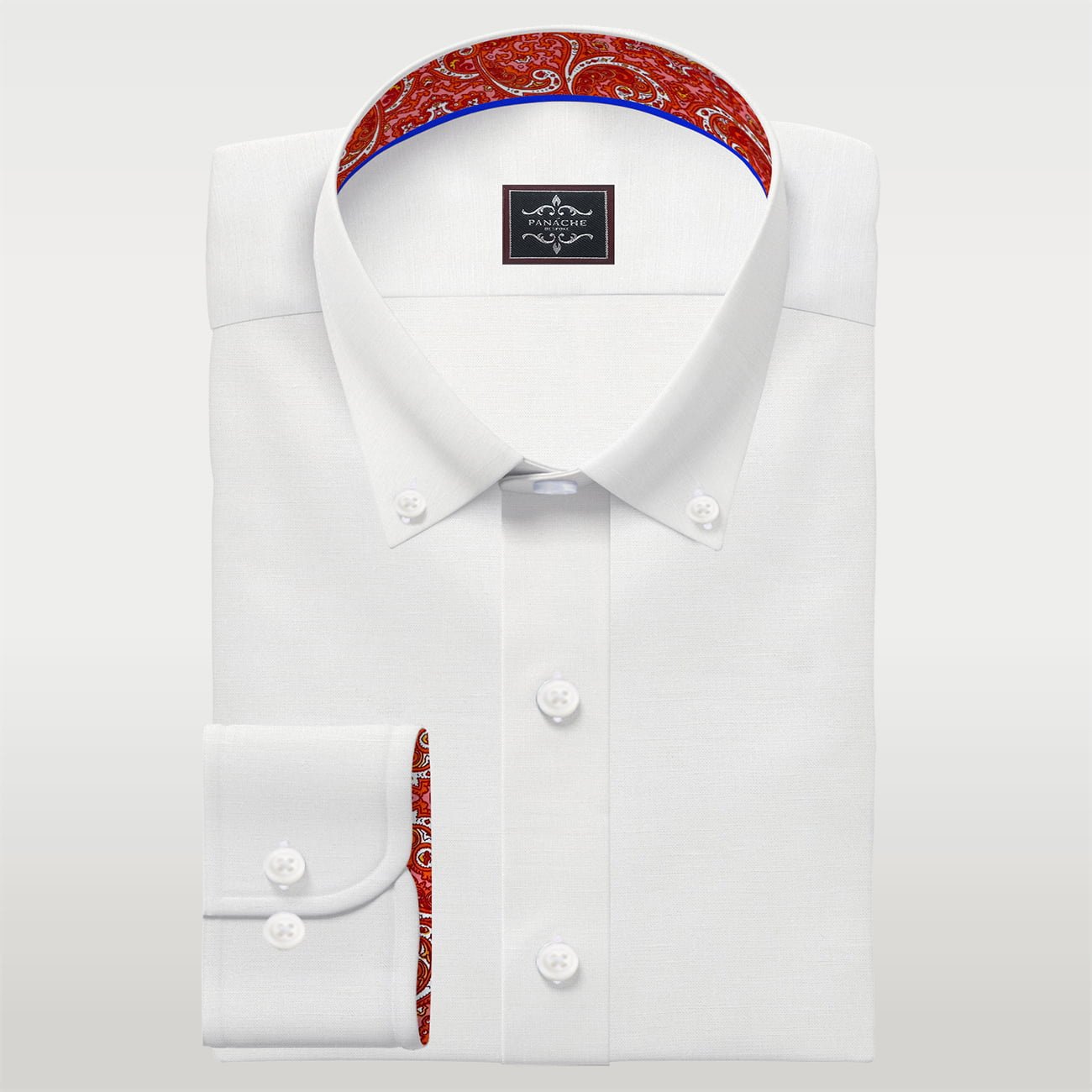 $89.95
Detailed White Linen Button-Down Shirt
Collar shape: Button-down collar with 2.75″ width
With button placket
No pocket if you required pocket mentions in the comment section.
One Button  Round cuff and back smooth
Regular fit
Note: We offer custom made if our size chart is not suitable for your body. No extra charges for custom made shirts. Select choose an option and go to Body or Shirt Measurement and add your size.
If you need initial write in order description (initial words like maximum 5 words) initial color and position without extra charges.
Description
Additional information
Reviews (0)
Size Chart
Description
White Linen Button-Down Shirt  Fabric
Beautifully colored and luxuriously soft White Linen Button-Down Shirt Linen fabric. A 100% vibrant linen fabric is woven in Ireland. Linen has an airy and open weave that breathes incredibly well. It is naturally cool to the touch and very absorbent, making it an essential summer if it is one.
Mens Dress Shirts Linen / lɪnən / is a textile make from the fibers of the flax plant. Flax is laborious to makes, but the fiber is very strong, absorbent, and dries faster than cotton. Cotton Mens Dress Shirts
Nothing breathes quite like linen. There is no fabric that compares to the sheer class, comfort, and style of linen. Make an assertion of your attitude of excellence through the finest linen fabric created especially for suiting and shirting that is stylish and au courant. Make an impression people won't forget.
Mens Dress Shirts Linen
Linen clothes are appreciated for their exceptional freshness and freshness in hot, humid weather linen also has a fluffy natural texture that gives it character and makes it visually interesting whether it is solid or patterned. Although it is naturally more subject to wrinkles, it is part of the charm and attractiveness of linen.
White Linen Button-Down Shirt linen Mens Dress shirts will soften and improve as they are washed and worn, so you can enjoy them season after season. 
FABRIC TECHNICAL DETAILS
Suggested Style:                                        Casual
Weave:                                                        Plain weave
Composition:                                          100% Linen
Thickness:                                                 Light Weight
Wrinkle Resistance:                                No
Shrinkage:                                             Standard shrinkage allowances applied because we shrink fabric before stitching
Washing Description:
Wash in 40 degrees centigrade
Hang to dry on a hanger,
Iron at medium heat
Do not tumble dry
Additional information
| | |
| --- | --- |
| Collar Size or Measurement | Body Measurement, Shirt Measurement, 14/32, 14/33, 14.5/32, 14.5/33, 15/32, 15/33, 15/34, 15/35, 15.5/32, 15.5/33, 15.5/34, 15.5/35, 15.5/36, 16/32, 16/33, 16/34, 16/35, 16/36, 16/37, 16.5/32, 16.5/33, 16.5/34, 16.5/35, 16.5/36, 16.5/37, 17/33, 17/35, 17/32, 17/36, 17/37, 17.5/33, 17.5/34, 17.5/35, 17.5/36, 17.5/37, 17.5/38, 17/34, 18/33, 18/34, 18/35, 18/36, 18/37, 18/38, 18.5/34, 18.5/35, 18.5/36, 18.5/37, 18.5/38, 19/35, 19/36, 19/37, 19/38, 19.5/35, 19.5/36, 19.5/37, 19.5/38, 20/36, 20/37, 20/38, 20.5/36, 20.5/37, 20.5/38, 21/37, 21/38, 22/38, 22/39, 22/40 |