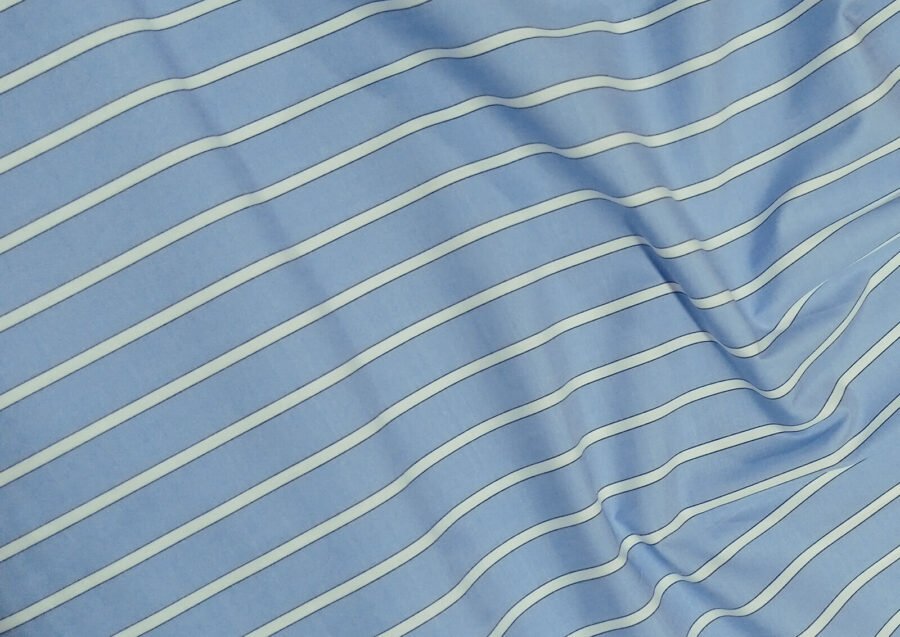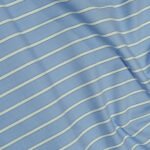 Mens stripes...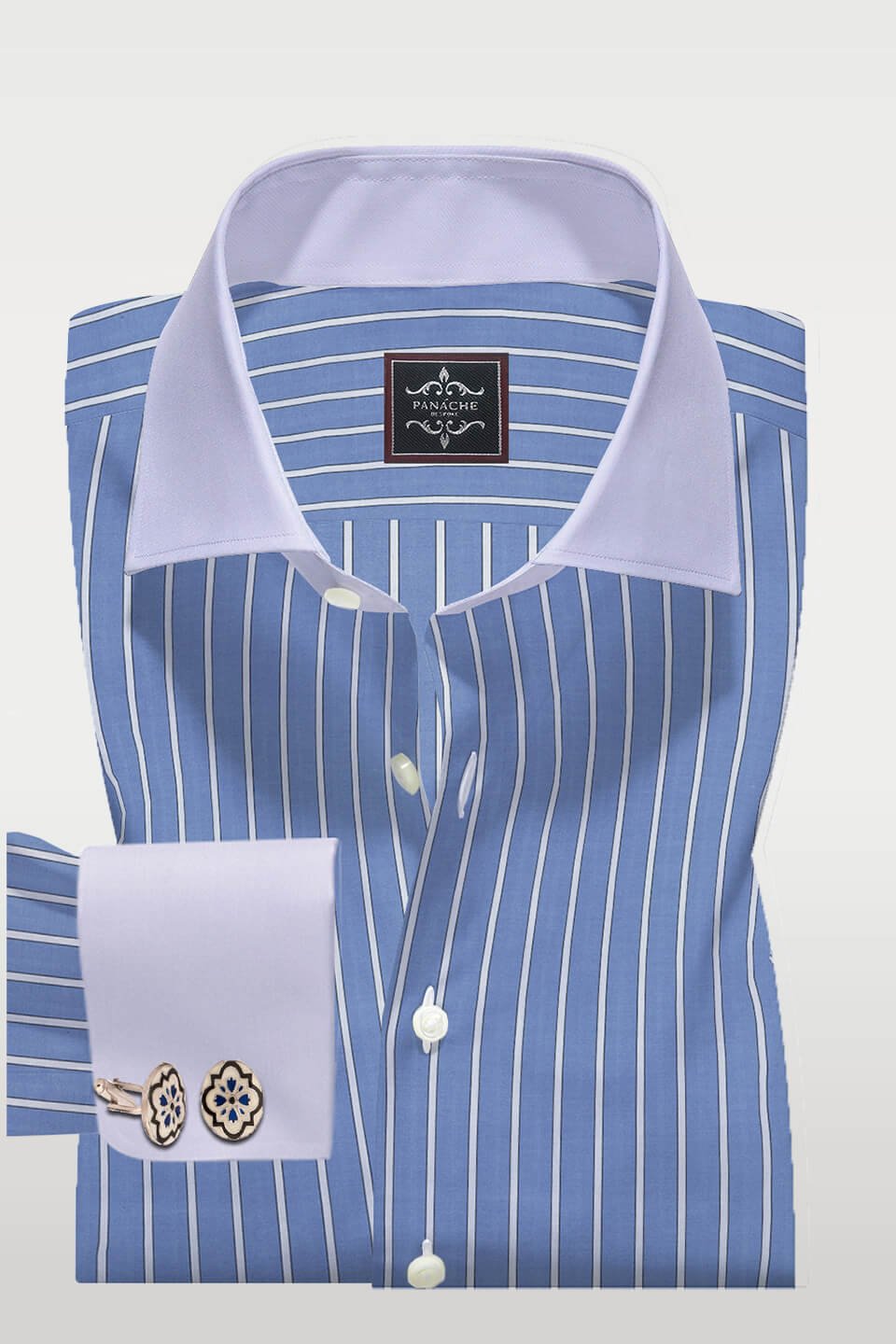 $64.95
Men's Custom  Shirt Detail
Collar shape: Wide Spread collar with 3″ width and collar stay is a very correct form of the collar that should always be worn with a tie.Without placket.
either without a breast pocket or a breast pocket with a straight cover.
French Squre cuff and back smooth.
Note: We offer custom-made if our size chart is not suitable for your body. No extra charges for custom-made shirts. Select choose an option and go to Body or Shirt Measurement and add your size.
If you need initial write in order description(initial words like maximum 5 words)initial color and position without extra charges.
linen shirt
Description
Additional information
Reviews (0)
Size Chart
Description
Mens stripes shirts | Blue and white stripes shirt
All Fits shirt with French cut collar and double cuffs.
The shirt is designed with a slim fit, with a more modern and clean-cut, and thanks to the double fold on the back, it emphasizes the male form without sacrificing comfort.
The striped poplin fabric is made of double twisted cotton.
Red and navy stripes are always classy and sophisticated. The shirt is cut into the world-famous Soktas Egyptian cotton fabric, with white and red stripes in a french collar that keeps a sharp impression,
Especially when wearing a tie. Wear with a navy or charcoal suit.
fabric:
Egyptian cotton, smooth fabrics, striped weaves Made from all-season cotton fabrics, this shirt is really nice to wear and always stays fresh and soft. "Brezza/Egyptian Cotton" is actually a special fabric
with a vegetable wash that is naturally light, feels good, and has excellent breathability.
This combination of white and red vertical striped dress shirt and the white and red striped suit adds a sophisticated essence to your ensemble.
If you don't know how to finish it, add brown suede tassel loafers to the ensemble.
If you're looking for something really worth it, get Coles' Chaps Classic-Fit Striped Wrinkle Free french Collar Dress Shirt and Charcoal Dress Pants. If you're not sure about your footwear,
stick with dark brown suede loafers.
This elegant combination of white and red striped dress shirt and gray plaid wool dress pants proves your tailoring skills.
Our favorite of the endless number of ways to complement this look is a pair of dark brown leather loafers.
Suggested Style Formal
Weave Plain weave
Composition 100% cotton
Thickness Lightweight
Wrinkle resistant.  4/5
Shrinkage Standard shrinkage allowances apply, as the fabric shrinks before sewing
Washing Instructions:
Wash in a water temperature of 40
Hang on a hanger to dry.
Please iron at medium temperature
Do not tumble dry.
Additional information
| | |
| --- | --- |
| Shirt Fitting | Slim Fit, Regular Fit, Loose Fit |
| Collar Size or Measurement | Body Measurement, Shirt Measurement, 14/32, 14/33, 14.5/32, 14.5/33, 15/32, 15/33, 15/34, 15/35, 15.5/32, 15.5/33, 15.5/34, 15.5/35, 15.5/36, 16/32, 16/33, 16/34, 16/35, 16/36, 16/37, 16.5/32, 16.5/33, 16.5/34, 16.5/35, 16.5/36, 16.5/37, 17/33, 17/35, 17/32, 17/36, 17/37, 17.5/33, 17.5/34, 17.5/35, 17.5/36, 17.5/37, 17.5/38, 17/34, 18/33, 18/34, 18/35, 18/36, 18/37, 18/38, 18.5/34, 18.5/35, 18.5/36, 18.5/37, 18.5/38, 19/35, 19/36, 19/37, 19/38, 19.5/35, 19.5/36, 19.5/37, 19.5/38, 20/36, 20/37, 20/38, 20.5/36, 20.5/37, 20.5/38, 21/37, 21/38, 22/38, 22/39, 22/40 |
View Size Chart
All Sizes in Inches and Its in Finish Round Size!
           For More Detail Click Here