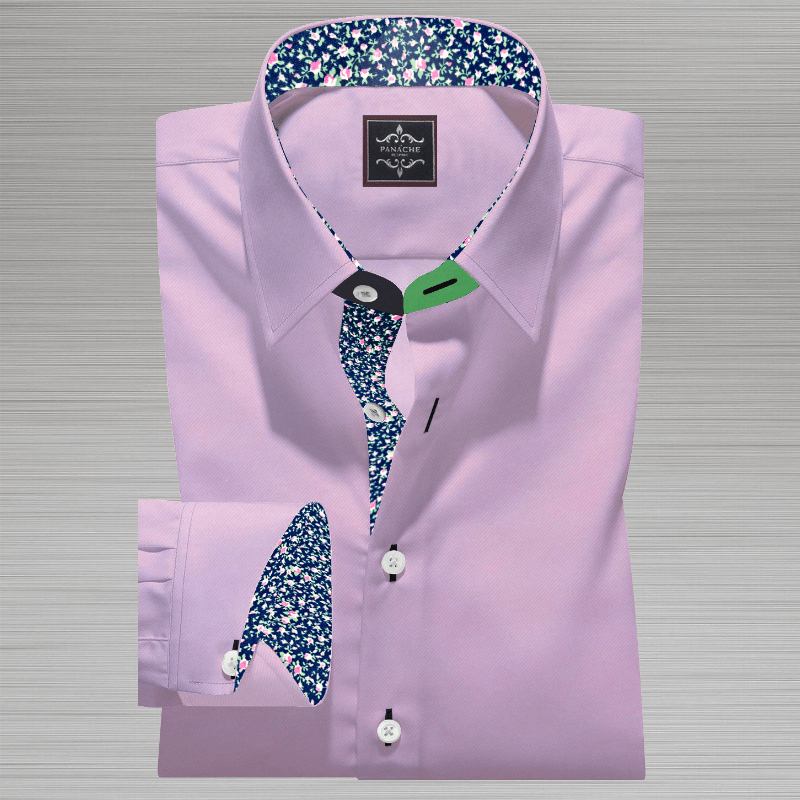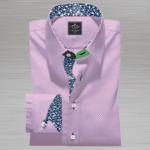 Light Pink...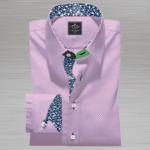 $89.00
Light Pink Dobby Shirt Description:
Collar shape: Medium Spread collar with 3″ width and collar stay is a very correct form of the collar that should always be worn with a tie.
Without button placket.
either without a breast pocket or a breast pocket with a straight cover.
One Button Round cuff and back smooth.
Regular fit.
Note: We offer custom made if our size chart is not suitable for your body. No extra charges for custom made shirts. Select choose an option and go to Body or Shirt Measurement and add your size.
If You need any changes in the collar, cuff, or any more. Write-in the description section at the checkout stage.
If you need initial write in order description(initial words like maximum 5 words)initial color and position without extra charges.
Description
Additional information
Reviews (0)
Size Chart
Description
Light Pink Dobby Shirt
A unique Light Pink Dobby Shirt fabric for business, with a seamless performance all day long of our safe and innovative treatment without iron. Dobby fabrics have a beautiful weave whose texture can vary considerably in size and importance. Mens Light Pink Dobby Shirt.
Its two-ply, medium-weight 100 structure contains a breathable substance that makes it perfect for year-round use. It has an incredibly comfortable softness and a flattering drape. Finished with our iron-free formaldehyde-free treatment, this fabric stays wrinkle-free all day and can be worn straight out of the dryer.
Give a boost for an extra clean and professional look. Recommended style: choose the President Spread for a classic look, or try the Londoner for a more modern look. This is our best quality shirt. We make it for our customers. We believe that our known man happy to wear it. we love our customers. Therefore' we start online starting for the whole world.
Suggested Style:                                      Business Casual
Weave:                                                      Dobby
Composition:                                           100% Cotton
Thickness:                                                Medium Weight
Wrinkle Resistance:                               5/5 Extremely Wrinkle-Resistant (?)
Treatment:                                               Non-Iron Finish
Care:                                                          Standard care instructions (?)
Shrinkage:                                               Standard shrinkage allowances applied (?)
Washing Description:
Wash in 40 degrees centigrade
Hang to dry on a hanger
Iron at medium heat
Do not tumble dry
Additional information
| | |
| --- | --- |
| Collar Size or Measurement | Body Measurement, Shirt Measurement, 14/32, 14/33, 14.5/32, 14.5/33, 15/32, 15/33, 15/34, 15/35, 15.5/32, 15.5/33, 15.5/34, 15.5/35, 15.5/36, 16/32, 16/33, 16/34, 16/35, 16/36, 16/37, 16.5/32, 16.5/33, 16.5/34, 16.5/35, 16.5/36, 16.5/37, 17/33, 17/35, 17/32, 17/36, 17/37, 17.5/33, 17.5/34, 17.5/35, 17.5/36, 17.5/37, 17.5/38, 17/34, 18/33, 18/34, 18/35, 18/36, 18/37, 18/38, 18.5/34, 18.5/35, 18.5/36, 18.5/37, 18.5/38, 19/35, 19/36, 19/37, 19/38, 19.5/35, 19.5/36, 19.5/37, 19.5/38, 20/36, 20/37, 20/38, 20.5/36, 20.5/37, 20.5/38, 21/37, 21/38, 22/38, 22/39, 22/40 |