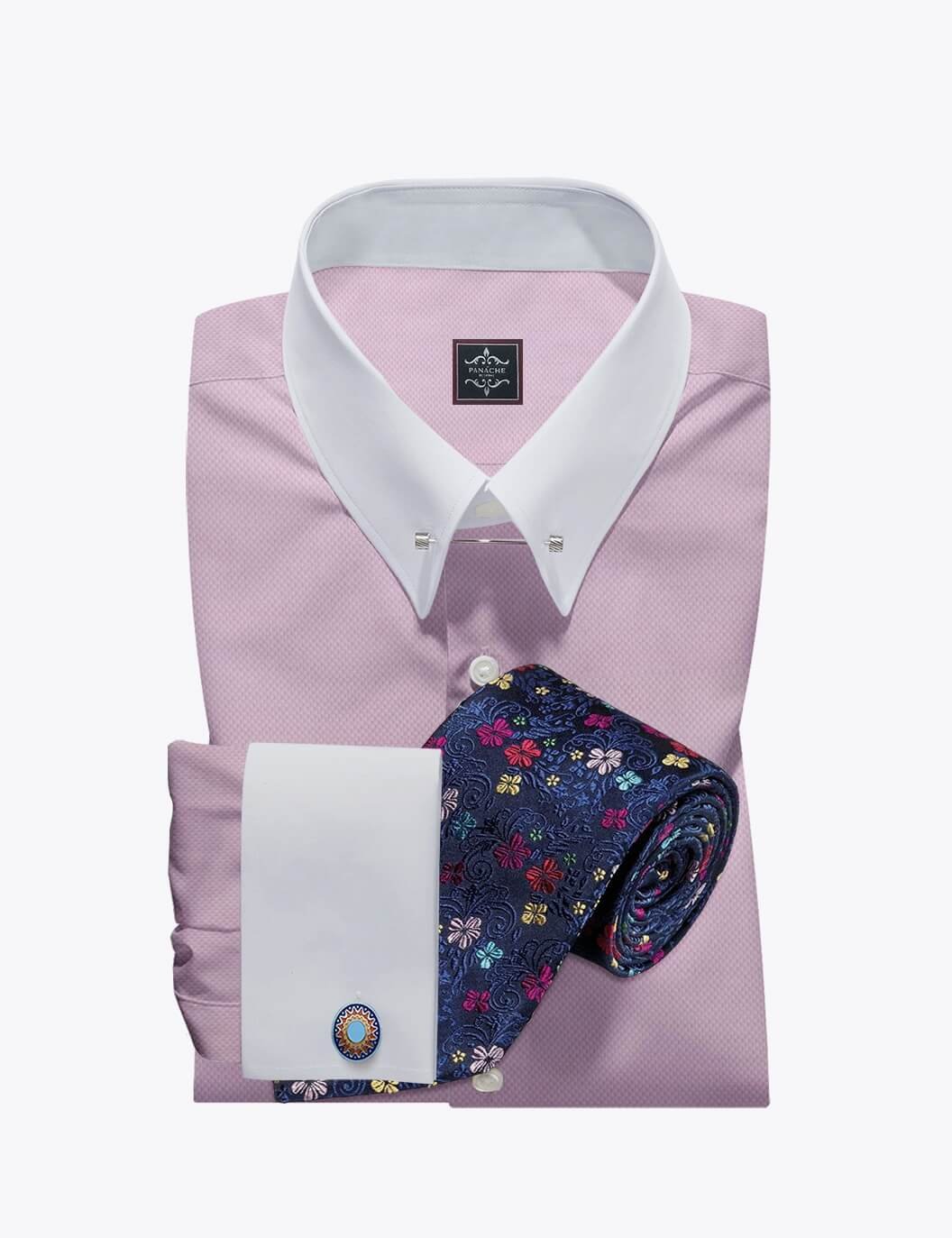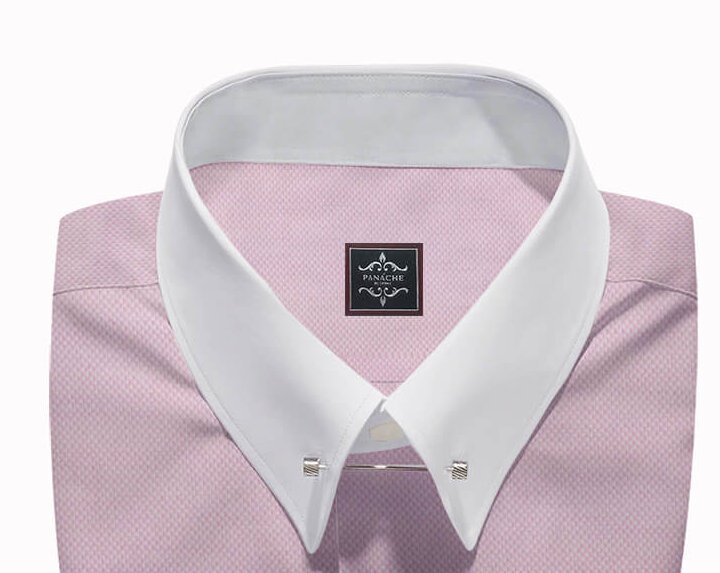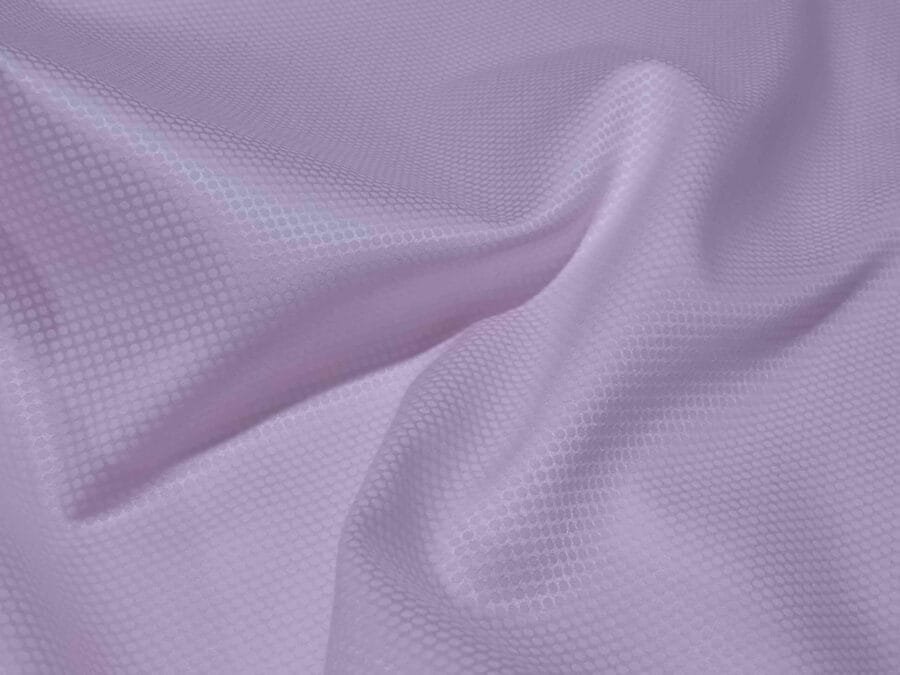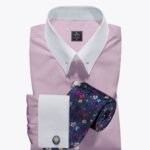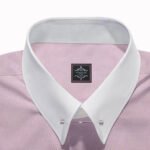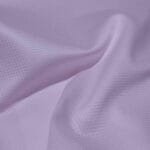 Pink Dress...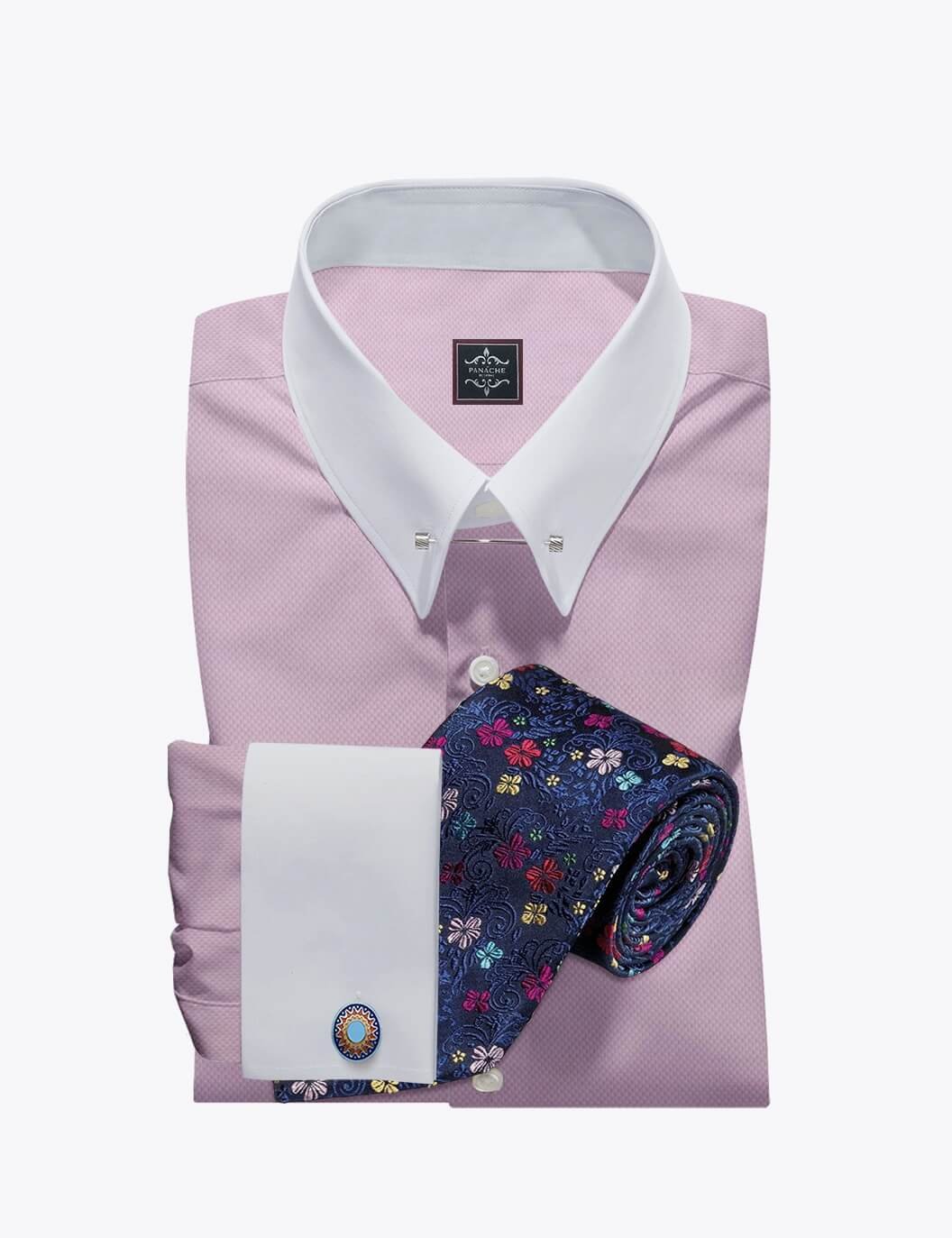 $125.00
Mens Dress Shirts Detail

Pink Dress Shirt | White collar shirt | Shirt Collar Pin

Collar shape: Pin collar with 3″ width
Sport placket.
either without a breast pocket or a breast pocket with a straight cover.
French square cuff and back smooth.
Note: We offer custom-made if our size chart is not suitable for your body. No extra charges for custom-made shirts. Select choose an option and go to Body or Shirt Measurement and add your size.
If you need an initial write in order description(initial words like maximum 5 words)initial color and position without extra charges.
Pink Dress Shirt | White collar shirt | Shirt Collar Pin
Description
Additional information
Reviews (0)
Size Chart
Description
Pink Dress Shirt | White collar shirt | Shirt Collar Pin
Pink Dress Shirt | White collar shirt | Shirt Collar Pin. The unique business dobby fabric is anti-wrinkle like our safe all day long. Dobby fabrics have beautiful weaves, and their texture may vary greatly in size and relief. Men dress shirt
The texture of this version is very subtle, adding a little physical and visual depth to the bulky mole. Its 100s 2-layer middleweight structure is breathable, making it suitable for year-round use, and has incredible softness and drape.
This light pink is absolutely essential for businesses, and we found that a small, scaly houndstooth pattern looks like a solid in the distance, a slightly bolder choice, and still suitable for the office. Made with our fabric, this fabric will not wrinkle all day long. Click quickly to get a cleaner, more professional look.
Pink Dress Shirt | White collar shirt | Shirt Collar Pin
Technical Details:
Weave                            Dobby
Composition                 100% Cotton
Thread Count               100s 2-ply
Weight                           Medium Lightweight
Opacity Rating             4 / 5 · Very Opaque i
Wrinkle Resistance     4 / 5 · Slightly Wrinkle-Resistant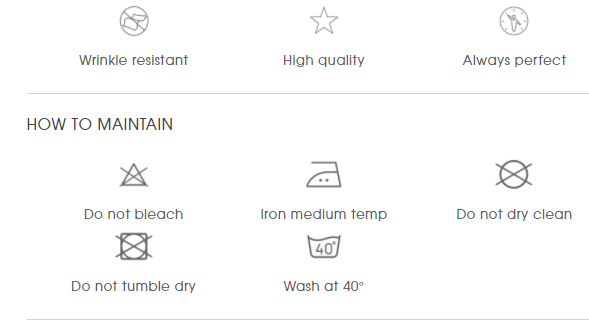 How to wear a pink dress shirt.
Pink is surprisingly versatile and goes well with many other colors. Of course, some colors suit him better than others. Soft colors such as navy, black, white, and gray are particularly suitable for this kind of confident color. Feel free to experiment with color combinations. Pink can match a variety of colors, including cream and dark green.
Business style
Pink Dress Shirt | White collar shirt | Shirt Collar Pin
Whether in the office, client meetings, or business meetings, pink shirts are a good choice. Choose light pink cotton fabrics with tailoring. Then combine it with tights in dark or neutral tones. And dress shoes, such as black leather slippers or Oxford shoes. You can also tuck the shirt in and button it up for a more refined look.
Semi-formal activities have certain standards for dress code, so it is generally recommended to wear a suit. However, this does not mean that you can't dress beautifully, a pink shirt can even become a semi-formal outfit. More charming and less elegant. Add a tie and you will look exquisite and sophisticated.
Pink Dress Shirt | White collar shirt | Shirt Collar Pin
Grey suits and pink shirts are timeless classics, always stylish and sophisticated. The pink style is more attractive than the ordinary white shirt, but it adds interest without affecting your dress. However, you can use similar tones to balance the appearance. For example, a light pink shirt with a light gray suit or a dark gray suit with a light pink shirt. Pair it with classic black or brown high heels for the perfect look.
Blue suit and pink shirt For cocktail parties or summer weddings, a blue suit with a pink shirt is a good choice. This style is elegant and confident, very suitable for men who like to stand out. This outfit can be matched with various shades of blue, including pale, midnight and cobalt blue, suitable for all skin tones.
Pink Dress Shirt | White collar shirt | Shirt Collar Pin
Navy blue suit and pink shirt-the best way to wear a pink shirt is with a dark blue suit. This combination is very elegant and flattering. However, as with a gray suit, make sure that the intensity of the shirt color matches the color. Pair with dark brown or black shoes and navy blue tie to add icing on the cake. You can also wear a pink square to further add to the stylish charm of this look. implement)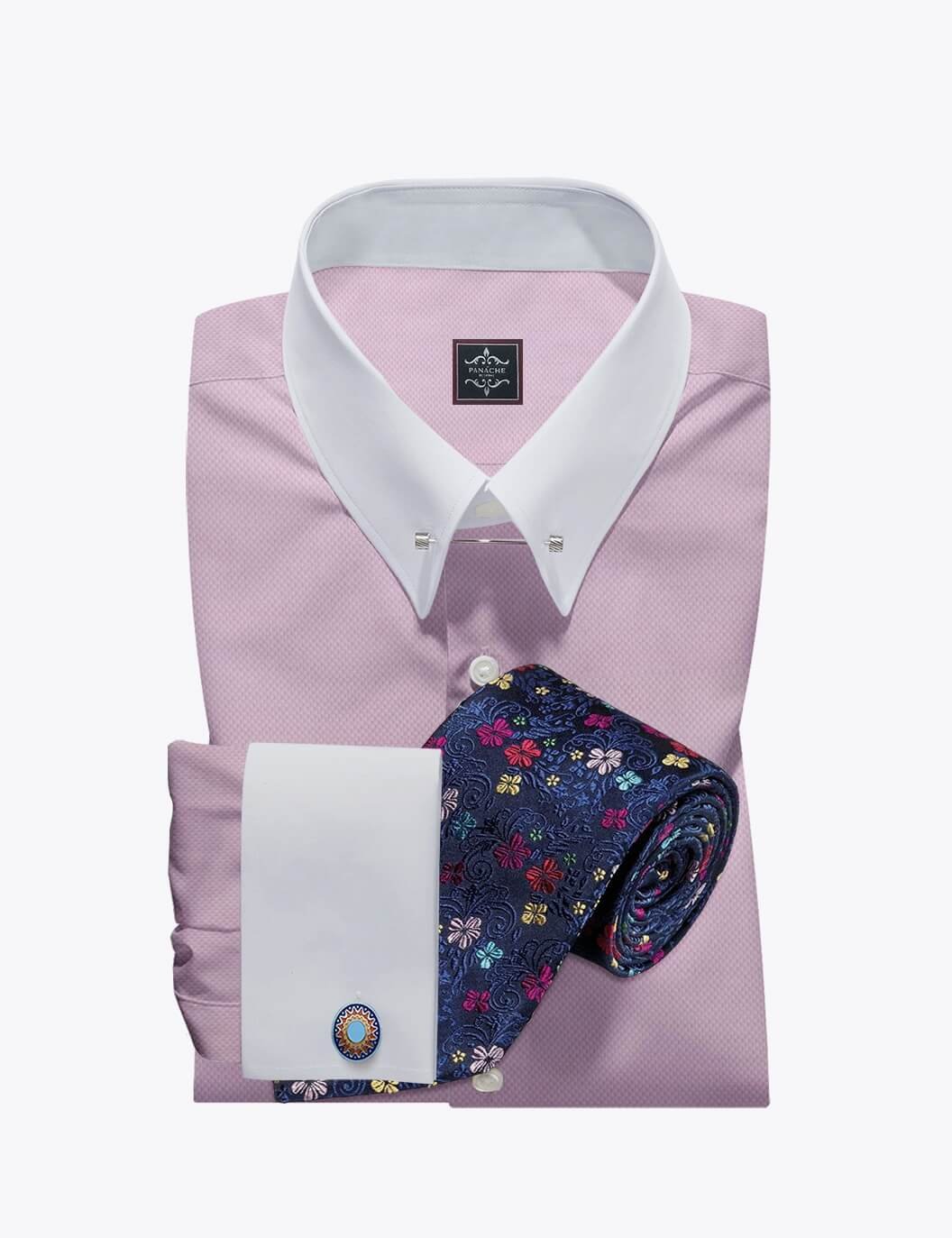 Black suit + pink shirt For formal occasions, a black suit is a stylish and elegant choice, but the usual combination of black suit and white shirt can seem a bit boring, especially if you want to stand out. Why don't you wear a pink shirt instead of a white shirt? This is a great way to add a touch of elegance to your appearance while maintaining elegance. However, for pink shirts, it is recommended to avoid too bright suits and vinyl accessories.
Pink Dress Shirt | White collar shirt | Shirt Collar Pin
Additional information
| | |
| --- | --- |
| Shirt Fitting | Slim Fit, Regular Fit, Loose Fit |
| Collar Size or Measurement | Body Measurement, Shirt Measurement, 14/32, 14/33, 14.5/32, 14.5/33, 15/32, 15/33, 15/34, 15/35, 15.5/32, 15.5/33, 15.5/34, 15.5/35, 15.5/36, 16/32, 16/33, 16/34, 16/35, 16/36, 16/37, 16.5/32, 16.5/33, 16.5/34, 16.5/35, 16.5/36, 16.5/37, 17/33, 17/35, 17/32, 17/36, 17/37, 17.5/33, 17.5/34, 17.5/35, 17.5/36, 17.5/37, 17.5/38, 17/34, 18/33, 18/34, 18/35, 18/36, 18/37, 18/38, 18.5/34, 18.5/35, 18.5/36, 18.5/37, 18.5/38, 19/35, 19/36, 19/37, 19/38, 19.5/35, 19.5/36, 19.5/37, 19.5/38, 20/36, 20/37, 20/38, 20.5/36, 20.5/37, 20.5/38, 21/37, 21/38, 22/38, 22/39, 22/40 |
View Size Chart
All Sizes in Inches and Its in Finish Round Size!
           For More Detail Click Here