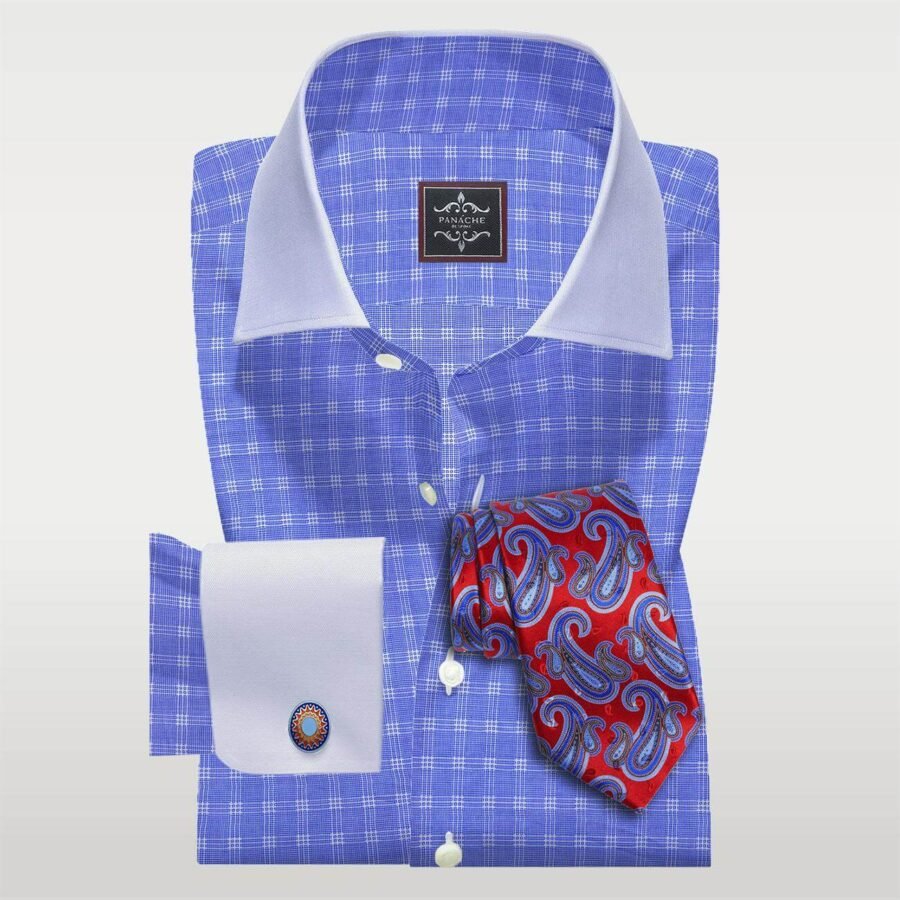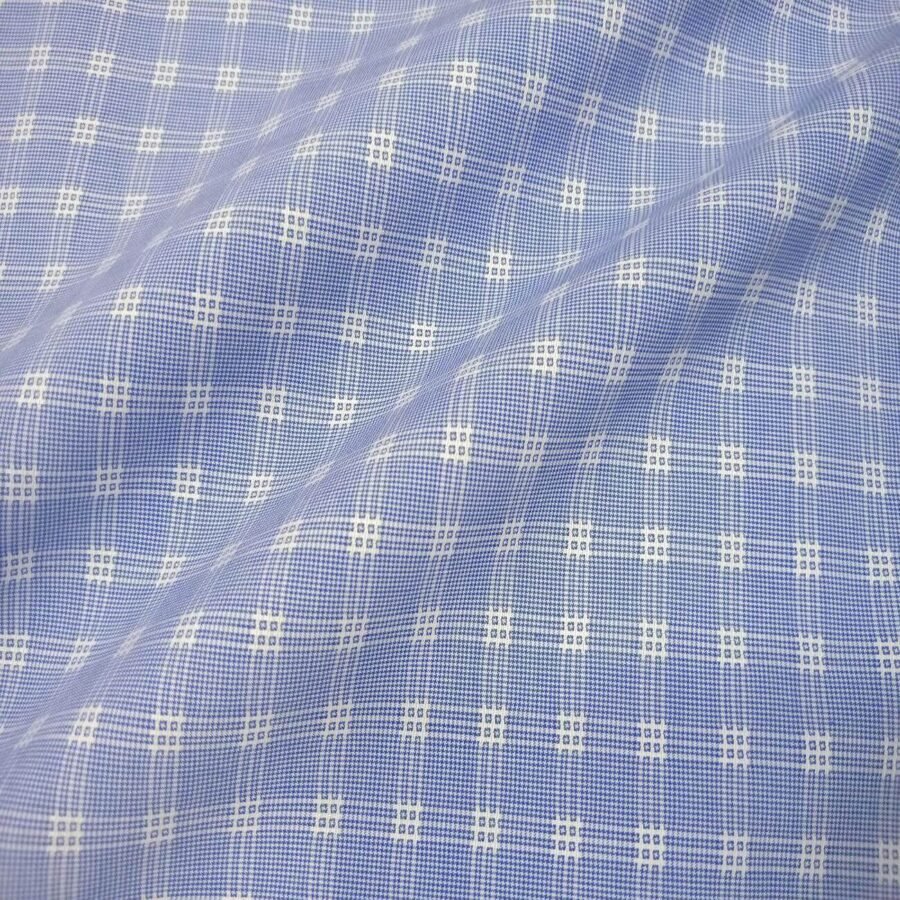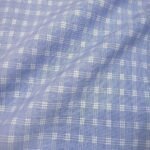 Blue Self Small...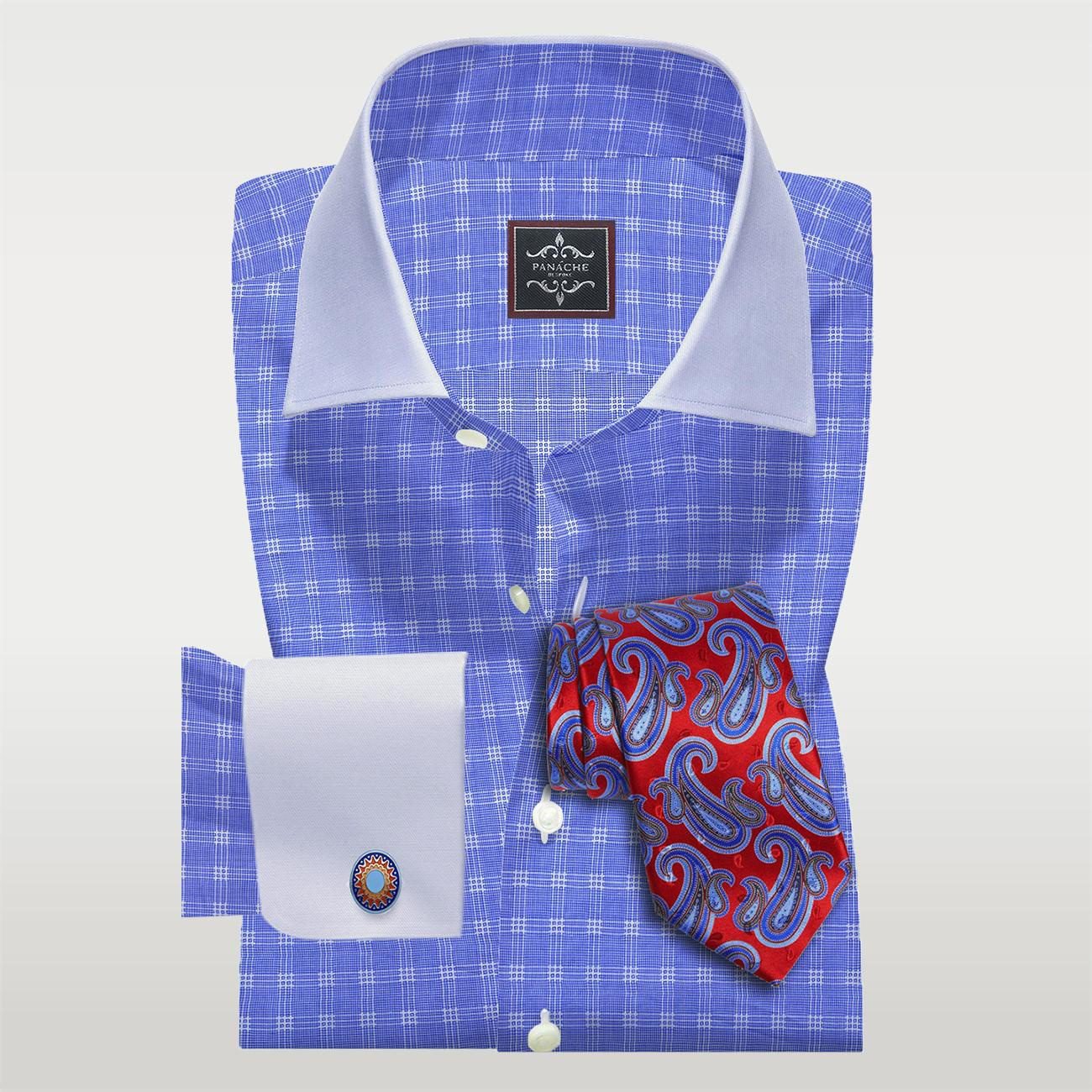 $89.00
Men's Dress Shirts Details
Collar shape: French collar with 3″ width and collar stay is a very correct form of the collar in Business shirts.
With button placket
No pocket if you required pocket mentions in the comment section.
One Button Round cuff and back smooth
Regular fit
Note: We offer custom made if our size chart is not suitable for your body. No extra charges for custom made shirts. Select choose an option and go to Body or Shirt Measurement and add your size.
If you need initial or any other changes write in order description (initial words like maximum 5 words) initial color and position without extra charges.
Description
Additional information
Reviews (0)
Size Chart
Description
Blue Self Small Check Houndstooth Shirt
Blue Self Small Check Houndstooth Shirt is a Houndstooth pattern fabric, produce either by using a twill weaving or by printing the pattern. … Our Blue Self Small Check is best.
It makes from wool and usually uses two colors, usually white and black to produce a monochrome pattern. This is a craft for suits, jackets, skirts, and other clothing.
A refreshing version of classic blue overalls made in a super luxurious twill from the exclusive Goldline collection by Thomas Mason. Blue Self Small Check
All Goldline fabrics are woven with an ultra-fine basic Egyptian cotton called Giza 45. The result is a fabric that combines exceptional softness and soft feel with unmatched durability.
Along with Sea Island cotton, Giza 45 is one of the most coveted fibers in the world and production in much smaller quantities than other qualities of cotton.
This super-soft 140 plies two-ply twill is beautifully adorned and is the perfect weight for year-round use. We love the updated light blue and dark blue tattersall pattern.
It has a little extra depth and really stands out against the white background color. Perfect with our President Spread collar or our Button Down II collar. The best style we use for your looking good.
As with all of our Goldline fabrics, consider upgrading your buttons to one of our mother-of-pearl options to really take your shirt to the next level. Learn more about Thomas Mason Goldline fabrics here.
TECHNICAL DETAILS OF FABRIC
Suggested style:                                    Casual and Formal
Weaving:                                                Twill – Houndstooth
Composition:                                         100% Egyptian cotton
Thickness:                                              Medium weight
Resistance to wrinkles:                       2/5
Withdrawal:                                          Standard withdrawal tolerances are applies
Washing Description:
Wash in 40 degrees centigrade
Hang to dry on a hanger
Iron at medium heat
Do not tumble dry
Additional information
| | |
| --- | --- |
| Collar Size or Measurement | Body Measurement, Shirt Measurement, 14/32, 14/33, 14.5/32, 14.5/33, 15/32, 15/33, 15/34, 15/35, 15.5/32, 15.5/33, 15.5/34, 15.5/35, 15.5/36, 16/32, 16/33, 16/34, 16/35, 16/36, 16/37, 16.5/32, 16.5/33, 16.5/34, 16.5/35, 16.5/36, 16.5/37, 17/33, 17/35, 17/32, 17/36, 17/37, 17.5/33, 17.5/34, 17.5/35, 17.5/36, 17.5/37, 17.5/38, 17/34, 18/33, 18/34, 18/35, 18/36, 18/37, 18/38, 18.5/34, 18.5/35, 18.5/36, 18.5/37, 18.5/38, 19/35, 19/36, 19/37, 19/38, 19.5/35, 19.5/36, 19.5/37, 19.5/38, 20/36, 20/37, 20/38, 20.5/36, 20.5/37, 20.5/38, 21/37, 21/38, 22/38, 22/39, 22/40 |