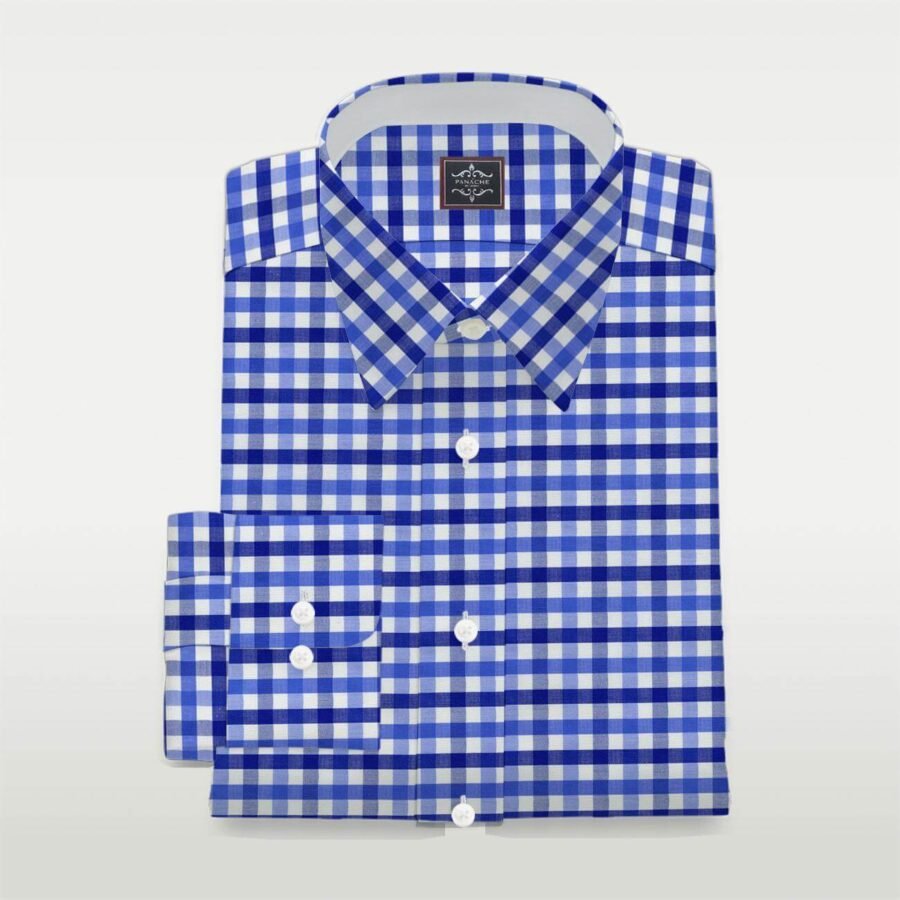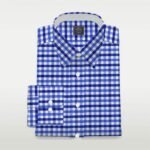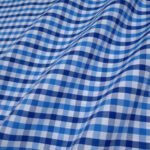 Luxury 1 Checkered...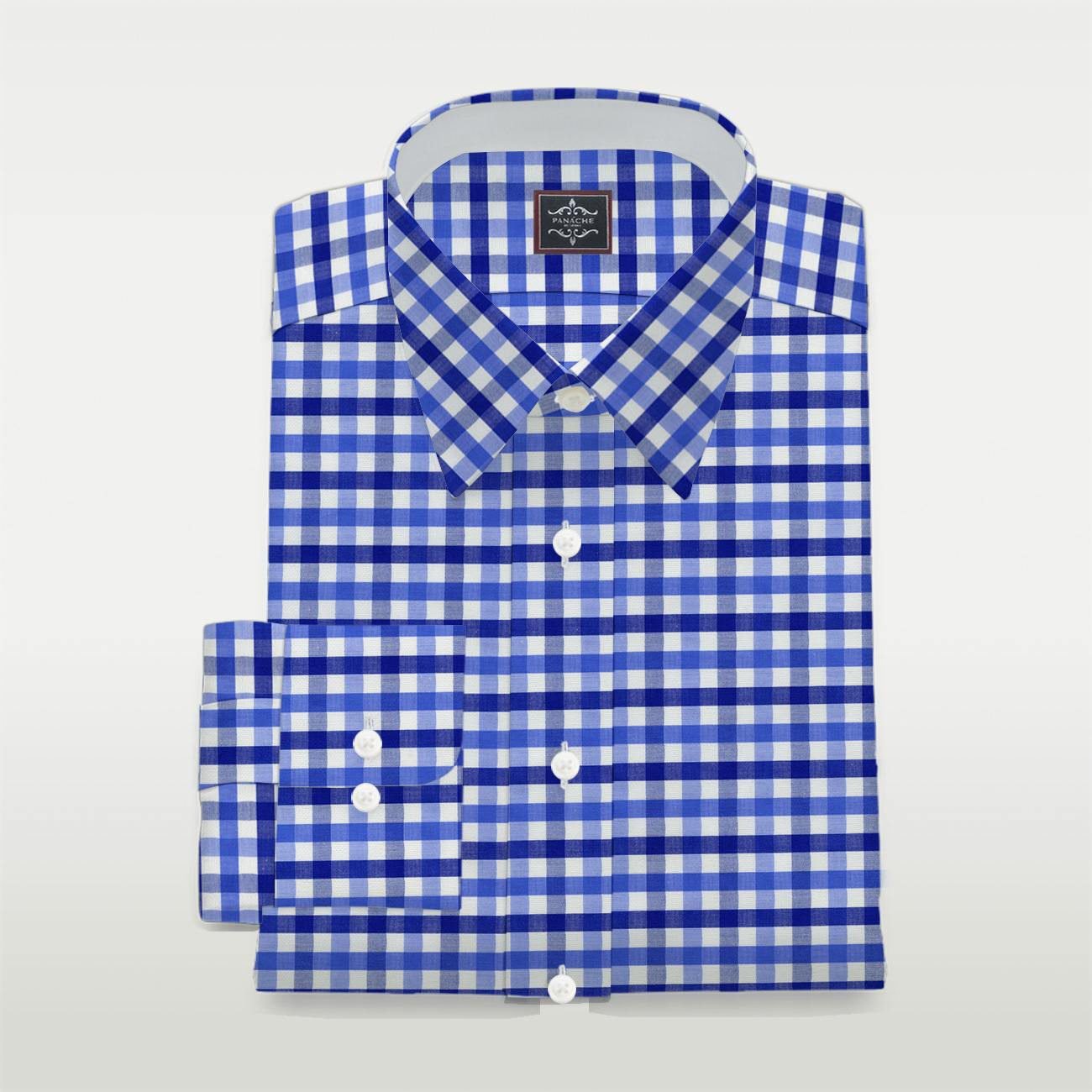 Luxury 1 Checkered...
$89.00
$89.00
         Luxury 1 Checkered Shirt Details
Collar shape: Medium Spread collar with 3″ width and collar stay is a very correct form of the collar in casual shirts.
With button placket
No pocket if you required pocket mentions in the comment section.
One Button  Round cuff and back smooth
Regular fit
Note: We offer custom made if our size chart is not suitable for your body. No extra charges for custom made shirts. Select choose an option and go to Body or Shirt Measurement and add your size.
If you need initial write in order description (initial words like maximum 5 words) initial color and position without extra charges.
Description
Additional information
Reviews (4)
Size Chart
Description
Luxury 1 Checkered Shirt (  Multi Checked )
Rock your day with this casual Luxury 1 Checkered Shirt with a timeless twist to your chic and casual selection.
These PB premium casual businesses are intended for all casual atmospheres. Enjoy the belly comfort promised by Panache Bespoke shirts. Combine with denim for the ultimate preppy look. Mens Dress Shirts
Broadcloth is a tight and very durable woven fabric with a smooth texture and a soft finish. Available here in a striking and classic Blue and white check pattern, perfect for business and leisurewear.
New summer plaids in pale colors. Woven in Pakistan and specially finished for an extra soft hand.
A good quality Dress shirt will never feel like plastic or lumps. If the fabric is soft but firm at the same time, it is likely to be good quality material. …
The more transparency, the less dense the fabric. You should look for soft but firm fabrics, as we mentioned above.
Whether you're going to the office or out in the city at night, you need to look and feel your best. And depending on where you work, that means wearing a shirt five days a week, if not more. Thus we recommend you this shirt.
How is Shirt
Dress shirt 100% cotton custom made by Panache Bespoke. Perfect for gentlemen who prefer individual features tailored to personal specifications.
Select the style of collar and cuff you want, along with many other options to make it your perfect shirt. Each shirt has authentic bespoke mother-of-pearl buttons. Please allow 1 to 2 weeks for delivery of custom shirts.
A smooth and silky Prince of Wales check for business and beyond. Our Waverly sheets are woven with a fine construction for a soft hand and a clean look.
The sheets are the perfect weight for year-round use and have little to no texture for a clean, smooth appearance and easy pattern matching.
Their lightweight tends to make them more likely to wrinkle than twill or spikes, but they iron well and can even be worn washed without ironing for a casual, slightly crumpled look. Luxury 1 Checkered Shirt
This detailed Prince of Wales tile is super versatile thanks to its small scale and its timeless combination of light blue and white colors. It is easy to carry and looks as sharp as in the office.
Broadcloth
Luxury 1 Checkered Shirt Broadcloth is a very popular type of dress shirt fabric. Poplin and Poplin are essentially the same types of tissue. Luxury 1 Checkered Shirt is poplin shirt.
Broadcloth is a very light, smooth, and flat fabric, without a pattern in the weaving of the threads. It is similar in quality to the point fabric but has less texture.
The sheet is a dense and united fabric, historically made of wool. The characteristic that defines the sheet is not its finished width but the fact that it has been woven much wider and then strongly crushed in order to shrink it to the required width.
FABRIC TECHNICAL DETAILS
Suggested Style:                                       Business and casual
Weave:                                                       Broadcloth / Poplin
Composition:                                            100% Egyptian Cotton
Thickness:                                                 Medium-light Weight
Wrinkle Resistance:                                3/5 Wrinkle Resistant
Shrinkage:                                                Standard shrinkage allowances applied
Washing Description:
Wash in 40 degrees centigrade
Hang to dry on a hanger
Iron at medium heat
Do not tumble dry
Additional information
| | |
| --- | --- |
| Collar Size or Measurement | Body Measurement, Shirt Measurement, 14/32, 14/33, 14.5/32, 14.5/33, 15/32, 15/33, 15/34, 15/35, 15.5/32, 15.5/33, 15.5/34, 15.5/35, 15.5/36, 16/32, 16/33, 16/34, 16/35, 16/36, 16/37, 16.5/32, 16.5/33, 16.5/34, 16.5/35, 16.5/36, 16.5/37, 17/33, 17/35, 17/32, 17/36, 17/37, 17.5/33, 17.5/34, 17.5/35, 17.5/36, 17.5/37, 17.5/38, 17/34, 18/33, 18/34, 18/35, 18/36, 18/37, 18/38, 18.5/34, 18.5/35, 18.5/36, 18.5/37, 18.5/38, 19/35, 19/36, 19/37, 19/38, 19.5/35, 19.5/36, 19.5/37, 19.5/38, 20/36, 20/37, 20/38, 20.5/36, 20.5/37, 20.5/38, 21/37, 21/38, 22/38, 22/39, 22/40 |