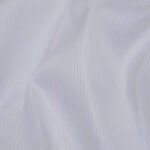 White Herringbone...
White Herringbone...
$89.00
$89.00
Shirt Style – Collar – Wide Spread, Cuff – 1 Button Round , Front – Without Placket, Back – Smooth Back, Fitting – Regular Fitting
Note: We offer custom made if our size chart is not suitable for your body. No extra charges for custom made shirts. Select choose an option and go to Body or Shirt Measurement and add your size.
Description
Additional information
Reviews (0)
Size Chart
Description
White Herringbone Shirt
Beautifully colored and grandly soft Luxury White Herringbone Shirt Twill Shirt. Buy this Suitable Dress Shirt from the Panache Bespoke Store. Therefore' it's deserves partner to be part of any boy's wardrobe. As a result twill a popular weave and it is easily recognizable by its distinct crosswise with White self texture Shirt with White Herringbone Shirt. Thus twill fabrics are heavy but soft. Thus more durable than their equals and drape easily.
Casual line socks. Durable cotton fabric. We are working to reduce the impact of garment manufacturing on the planet. Limits the use of durable cotton growing chemical products. This keeps water, energy saving and farming land clean. Buttoned collar. Chest pocket Long sleeve Round cuff with two buttons tied Cotton.
A business shirt with menswear, beautifully defined. This long-sleeved shirt is made of dual-layer cotton with strong feel and subtle structure. The discarded caller is the link with the maximum number of links or the net. A luxury and dense woven twill Shirt. It's ideal for the office or your next big event. Our popular White twill quality is woven in Europe. By using yarn count for a durable but comfortable fabric with a remarkably silky finish.
Luxury White Herringbone Shirt Custom Made Shirt a fabric par excellence, has little texture, with its tight woven pattern on the underside that creates a feeling smooth . This poplin is an ideal choice for summers or a casual brunch outdoors.
White Herringbone Shirt Texture
Light and silky. It is specially woven for us using a 100's warp and weft construction, which allows it to resist better over time than most smooth and light fabrics of this style. We love this like these because of their sleek appearance – this is a simple and elegant weave, without any texture. This gives it that crisp downtown appeal when ironed or you can wear it more casual if you decide to let the wrinkles appear.
FABRIC TECHNICAL DETAILS
Suggested Style:              Casual and Formal
Weave:                             Twill _ Herringbone
Composition:                   100% Cotton
Thickness:                       Light Weight
Wrinkle Resistance:         2/5
Shrinkage:                        Standard shrinkage allowances applied
Washing Description:
Wash in 40 degrees centigrade
Hang to dry on a hanger, do not tumble dry
Iron at medium heat
Do not tumble dry
Additional information
| | |
| --- | --- |
| Collar Size or Measurement | Body Measurement, Shirt Measurement, 14/32, 14/33, 14.5/32, 14.5/33, 15/32, 15/33, 15/34, 15/35, 15.5/32, 15.5/33, 15.5/34, 15.5/35, 15.5/36, 16/32, 16/33, 16/34, 16/35, 16/36, 16/37, 16.5/32, 16.5/33, 16.5/34, 16.5/35, 16.5/36, 16.5/37, 17/33, 17/35, 17/32, 17/36, 17/37, 17.5/33, 17.5/34, 17.5/35, 17.5/36, 17.5/37, 17.5/38, 17/34, 18/33, 18/34, 18/35, 18/36, 18/37, 18/38, 18.5/34, 18.5/35, 18.5/36, 18.5/37, 18.5/38, 19/35, 19/36, 19/37, 19/38, 19.5/35, 19.5/36, 19.5/37, 19.5/38, 20/36, 20/37, 20/38, 20.5/36, 20.5/37, 20.5/38, 21/37, 21/38, 22/38, 22/39, 22/40 |