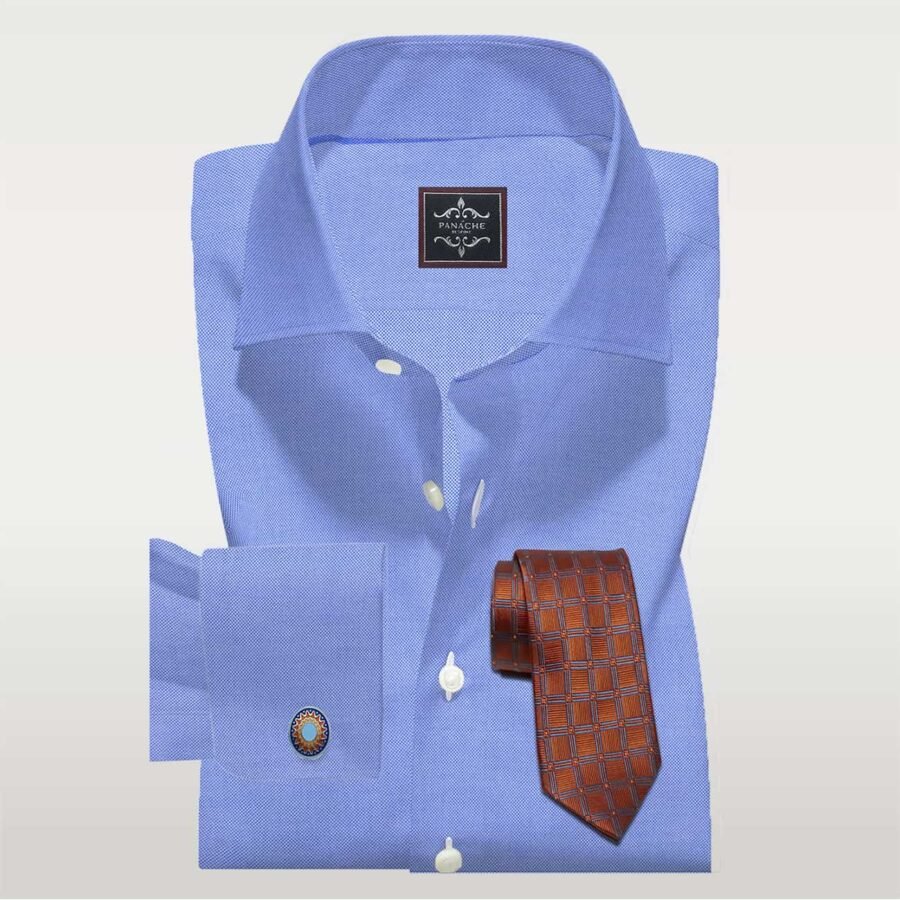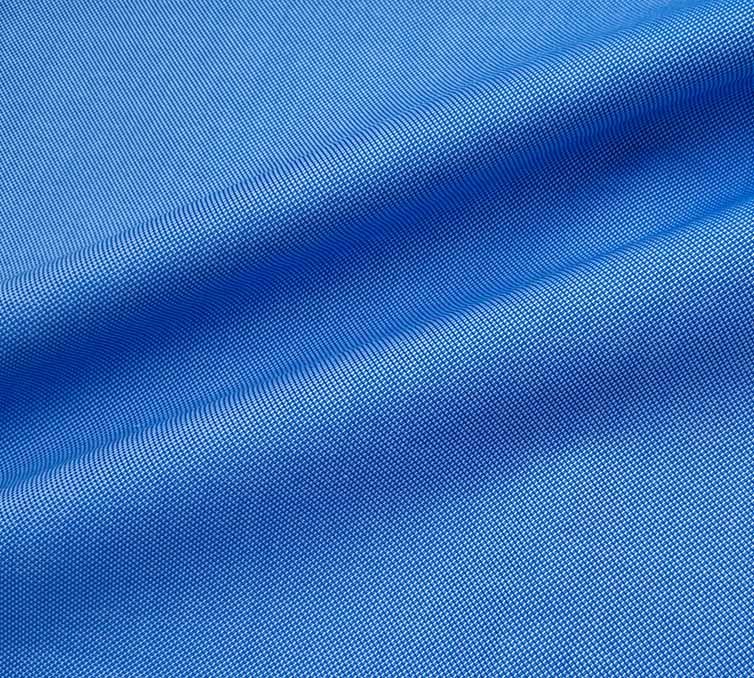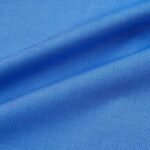 Royal Oxford...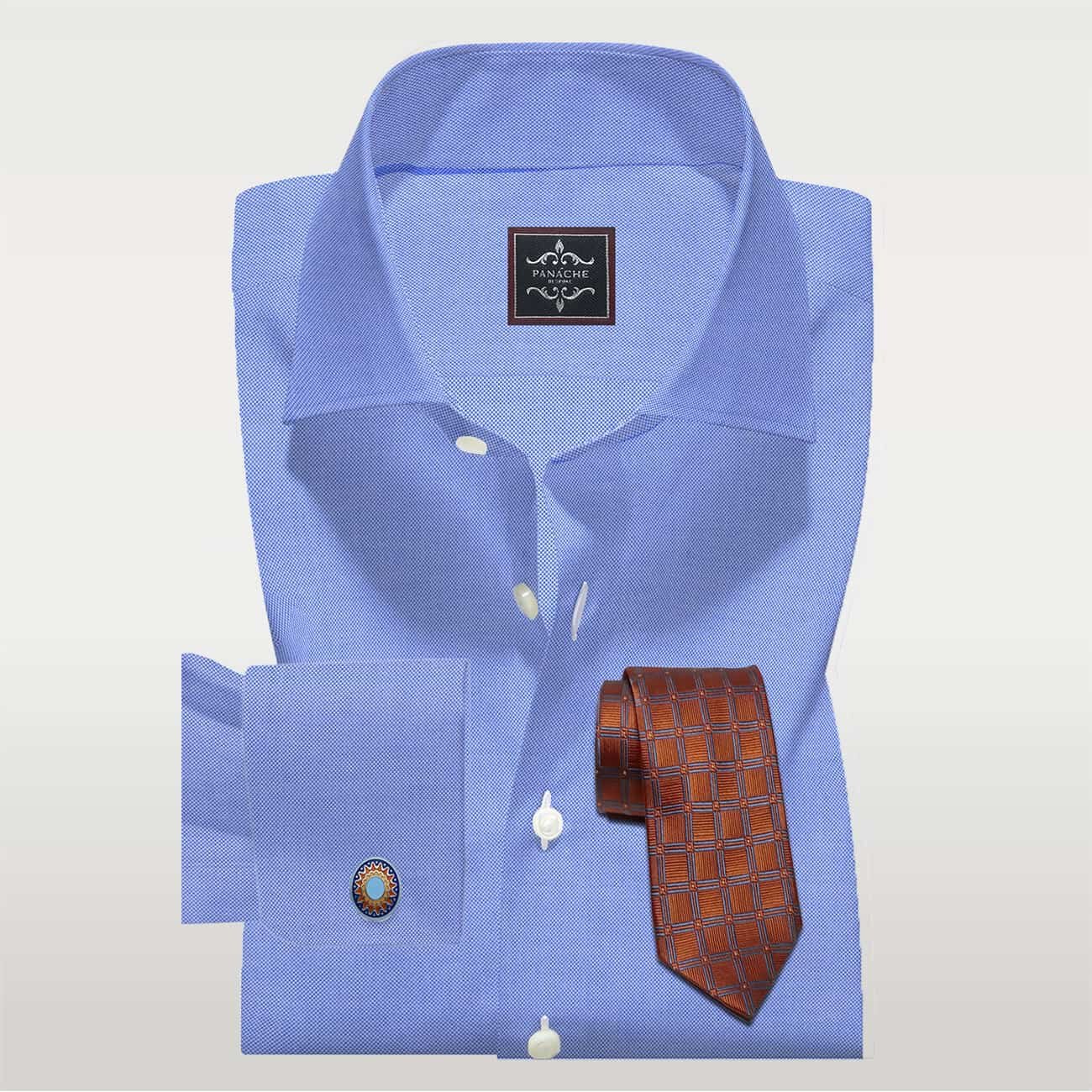 $89.95
Mens Dress Shirts Detail
Royal Oxford Blue Shirt
Collar shape: Wide Spread collar with 3″ width and collar stay is a very correct form of the collar in business shirts.
Without button placket
No pocket if you required pocket mentions in the comment section.
One Round cuff and back smooth
Regular fit
Note about Royal Oxford Blue Shirt : We offer custom made if our size chart is not suitable for your body. No extra charges for custom made shirts. Select choose an option and go to Body or Shirt Measurement and add your size.
If you need any changes in the collar, cuff, or any more. Write-in the description section on the checkout page.
If you need initial write in order description (initial words like maximum 5 words) initial color and position without extra charges.
Description
Additional information
Reviews (1)
Size Chart
Description
Royal Oxford Blue Shirt | Mens Business shirts
Blue Royal Oxford Shirt Collar wide spread | Elegantly custom-made shirts.
Produced using premium Oxford texture and including a delicate widespread collar and french round sleeve, this shirt is perhaps the most adaptable style. Oxford mens dress shirts
Made with our Royal Oxford texture, this model consolidates smooth development and elite to remain sharp the entire day.
Shrewd and adaptable subtleties make an inside and out shirt that can be worn both in the workplace and at night events.
Wear it unfastened with a completed dress for a contemporary business cool outfit or with a pleasant pair of chinos and a weaved cardigan for a complex and keen easygoing look. Regal Oxford Blue Shirt
With an ageless plan, you can wear anything from a bathing suit to an unlined dress for a cutting edge office look.
Oxford textures are amazingly solid yet have a complex surface and delicate feel. – Classic Oxford texture –   must-have closet.
Royal Oxford Blue Shirt | Mens Business shirts
 TECHNICAL DETAILS
Recommended Style:     Business and easygoing shirts
Weave:                            Royal Oxford
Composition:                  100% Egyptian cotton
Thickness:                       Medium-light Weight
Wrinkle Resistance:        4/5 Wrinkle Resistant
Shrinkage:                        Standard shrinkage remittances applied
Royal Oxford Blue Shirt | Mens Business shirts
The Blue Royal Oxford is an immortal dress shirt style and the superior non-iron Supima cotton texture is the ideal form for simple and bothers free consideration.
Consequently, the Royal Oxford surface gives this shirt a sparkle, particularly the white shade.
The tough 2-utilize development from the 80s offers an agreeable mid-weight for each of the four seasons.
It has enough body to wrap firmly, yet holds breathability. American Supima Premium Cotton just improves the vibe and execution. It adds extraordinary delicate quality and strength.
Gotten done with an imaginative, creative sans formaldehyde treatment that keeps skin agreeable and wrinkles safe for the duration of the day. Regal Oxford Blue Shirt
It is likewise simple to clean. Wear directly from the washer and dryer or press rapidly for an unfathomably spotless and proficient look.
Illustrious Oxford is better in surface than thick Oxford texture. All in all, it works under formal attire yet looks better in the event that you focus on after work.
It is somewhat richer than twill, wide and exact, and I like to wear it delicately while looking lavish. Illustrious Oxford Shirt.
Illustrious Oxford is a wonderful, eye-getting shirt texture. It has an intricate surface that gives it an unmistakable and important surface. It is generally extremely brilliant.
Creation Of Royal Oxford
Illustrious Oxford texture is known for its non-abrasiveness. Something on the surface makes the strands swell a little and it simply looks agreeable and charming.
Try not to befuddle Royal Oxford fabric with customary oxford material or Oxford fabric.
They are very surprising. Customary oxford texture is a lot heavier, harsher, and easygoing looking texture.
Pinpoint is extraordinary for both regular works and for the conventional look.
Be that as it may, the Royal Oxford, particularly in white, is most appropriate for your more proper events, regardless of whether with a suit or a tuxedo.
Imperial Oxford Blue Shirt texture is generally excellent looking. Subsequently' It comes from excellent factories.
Wash in 40 degrees centigrade
Hang to dry on a holder
Iron at medium warmth
Imperial Oxford Blue Shirt
Royal Oxford Blue Shirt | Mens Business shirts   Royal Oxford Blue Shirt | Mens Business shirts
Additional information
| | |
| --- | --- |
| Shirt Fitting | Slim Fit, Regular Fit, Loose Fit |
| Collar Size or Measurement | Body Measurement, Shirt Measurement, 14/32, 14/33, 14.5/32, 14.5/33, 15/32, 15/33, 15/34, 15/35, 15.5/32, 15.5/33, 15.5/34, 15.5/35, 15.5/36, 16/32, 16/33, 16/34, 16/35, 16/36, 16/37, 16.5/32, 16.5/33, 16.5/34, 16.5/35, 16.5/36, 16.5/37, 17/33, 17/35, 17/32, 17/36, 17/37, 17.5/33, 17.5/34, 17.5/35, 17.5/36, 17.5/37, 17.5/38, 17/34, 18/33, 18/34, 18/35, 18/36, 18/37, 18/38, 18.5/34, 18.5/35, 18.5/36, 18.5/37, 18.5/38, 19/35, 19/36, 19/37, 19/38, 19.5/35, 19.5/36, 19.5/37, 19.5/38, 20/36, 20/37, 20/38, 20.5/36, 20.5/37, 20.5/38, 21/37, 21/38, 22/38, 22/39, 22/40 |