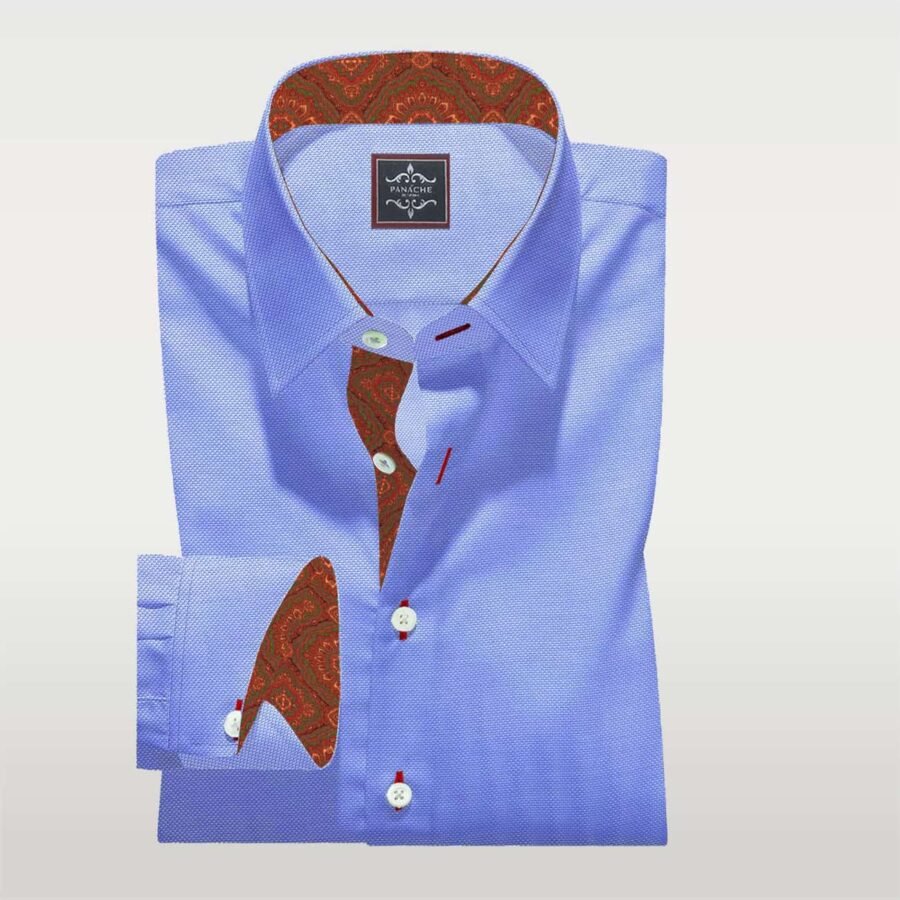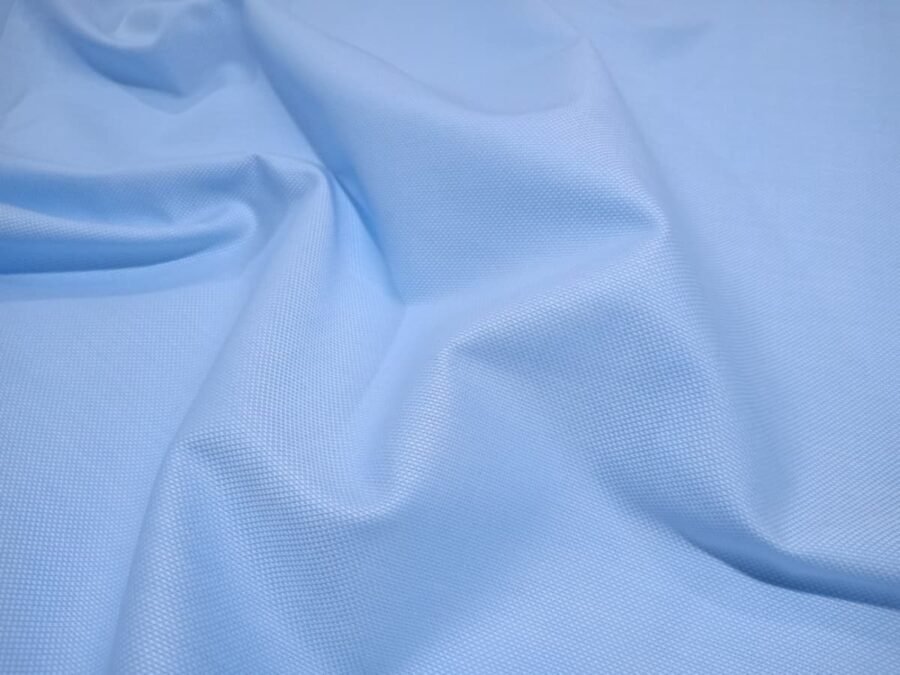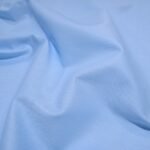 Light Blue...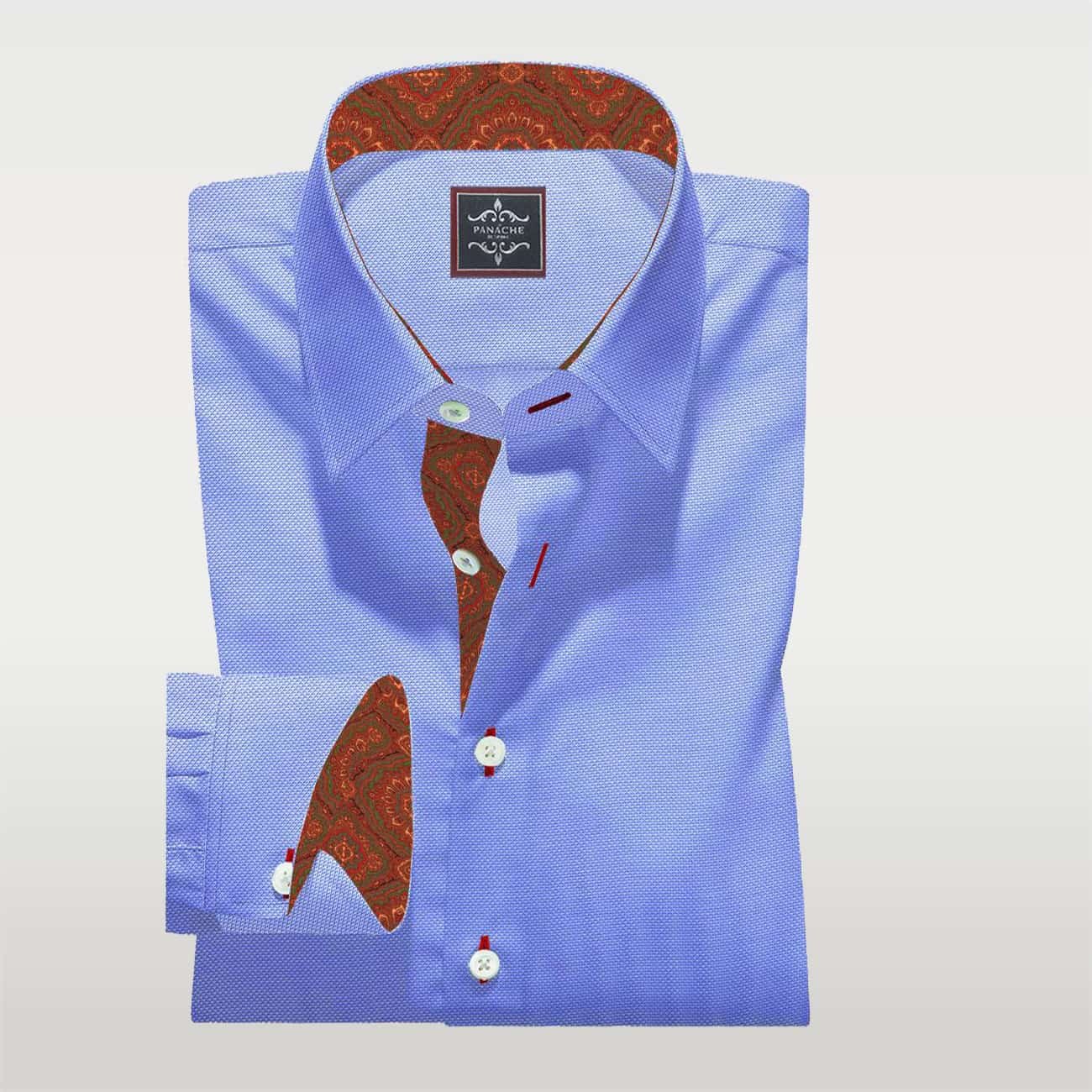 $89.00
Collar shape: Medium Spread collar with 3″ width and collar stay is a very correct form of the collar that should always be worn with a tie.
With button placket.
either without a breast pocket or a breast pocket with a straight cover.
One button round cuff and back smooth.
Regular fit.
Note: We offer custom made if our size chart is not suitable for your body. No extra charges for custom made shirts. Select choose an option and go to Body or Shirt Measurement and add your size.
If you need initial write in order description(initial words like maximum 5 words)initial color and position without extra charges.
Description
Additional information
Reviews (3)
Size Chart
Description
Light Blue Custom-Made Shirt
A Light Blue Custom-Made Shirt with texture and a bit more pop than the one with traditional broadcloth or a pinpoint. Therefore' Our shirts combine elegance and practicality, making them an essential complement to your wardrobe. Men's Dress Shirts
.The shirts of this line are made from a special fabric that uses body heat to naturally eliminate creases while a modern cut offers a refined and contemporary silhouette.
Thus this style is embellished with a blue Royal Oxford pattern for a dynamic and distinctive aesthetic. Mens Dress Shirts is very need of business owners.
It will add a layer of movement to your workweek outfits. Mens Dress Shirts are a very high demand for online stores.
This fabric is weave by the famous Thomas Mason Mill in Italy with 2-layer construction. The open oxford fabric has a comfortable and breathable body, a clean curtain. It's the perfect weight for four-season wear.
A shiny white with a little sparkle, it's a great choice for everyday business wear and more dressed-up occasions and makes a beautiful formal shirt with a tuxedo. Light Blue Custom-Made Shirt or Mens dress Shirts are the same shirts.
FABRIC TECHNICAL DETAILS
Suggested Style:                                    Business and casual
Weave:                                               Royal Oxford
Composition:                                        100% cotton
Thickness:                                              Medium-light Weight
Wrinkle Resistance:                             3/5 Wrinkle Resistant
Shrinkage:                                             Standard shrinkage allowances applied
Washing Description:
Wash in 40 degrees centigrade
Hang to dry on a hanger
Iron at medium heat
Do not tumble dry
Additional information
| | |
| --- | --- |
| Collar Size or Measurement | Body Measurement, Shirt Measurement, 14/32, 14/33, 14.5/32, 14.5/33, 15/32, 15/33, 15/34, 15/35, 15.5/32, 15.5/33, 15.5/34, 15.5/35, 15.5/36, 16/32, 16/33, 16/34, 16/35, 16/36, 16/37, 16.5/32, 16.5/33, 16.5/34, 16.5/35, 16.5/36, 16.5/37, 17/33, 17/35, 17/32, 17/36, 17/37, 17.5/33, 17.5/34, 17.5/35, 17.5/36, 17.5/37, 17.5/38, 17/34, 18/33, 18/34, 18/35, 18/36, 18/37, 18/38, 18.5/34, 18.5/35, 18.5/36, 18.5/37, 18.5/38, 19/35, 19/36, 19/37, 19/38, 19.5/35, 19.5/36, 19.5/37, 19.5/38, 20/36, 20/37, 20/38, 20.5/36, 20.5/37, 20.5/38, 21/37, 21/38, 22/38, 22/39, 22/40 |