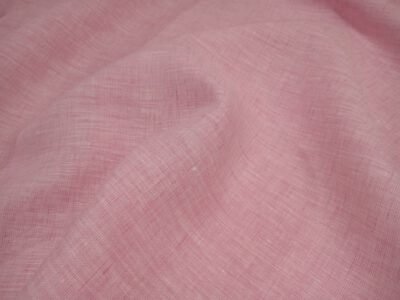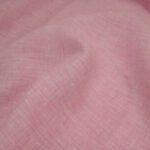 Faded Rose...
$120.00
Mens Dress Shirts Details
Faded Rose Linen Shirt | Mens Linen shirts | Linen shirts men
Collar shape: Medium collar with 3″ width and collar stay is a very correct form of the collar in Business and casual shirts.
Without button placket
No pocket if you required pocket mentions in the comment section.
One Button Round cuff and back smooth
Regular fit
Note: We offer custom made if our size chart is not suitable for your body. No extra charges for custom made shirts. Select choose an option and go to Body or Shirt Measurement and add your size.
If you need initial or any other changes write in order description (initial words like maximum 5 words) initial color and position without extra charges.
Faded Rose Linen Shirt | Mens Linen shirts | Linen shirts men
Description
Additional information
Reviews (0)
Size Chart
Description
Faded Rose Linen Shirt | Mens Linen shirts | Linen shirts men
Faded Rose Linen Shirt | Mens Linen shirts | Linen shirts men. Beautifully colored and luxuriously soft Faded Rose Linen shirt fabric. A 100% vibrant linen fabric is woven in Irland.
Linen has an airy and
weave 
that breathes incredibly well.   
Linen shirts
It is naturally cool to the touch 
and really 
absorbent, making it 
an important 
summer if 
it's 
one. Linen fabric rose color. In addition to the beige color, this fabric is also available in 97 other colors. linen is a vibrant fabric.
Linen use in casual or fashionable men's clothing. Faded Rose Linen Shirt | Mens Linen shirts | Linen shirts men
Linen also 
features a 
fluffy natural texture 
that provides 
it character and makes it visually interesting whether 
it's 
solid or patterned.
Although 
it's 
naturally more subject to wrinkles, 
it's 
a part of 
the charm and attractiveness of linen.
Our linen shirts will soften and improve as 
they're 
washed and worn, so 
you'll 
enjoy them season after season.
Faded Rose Linen Shirt | Mens Linen shirts | Linen shirts men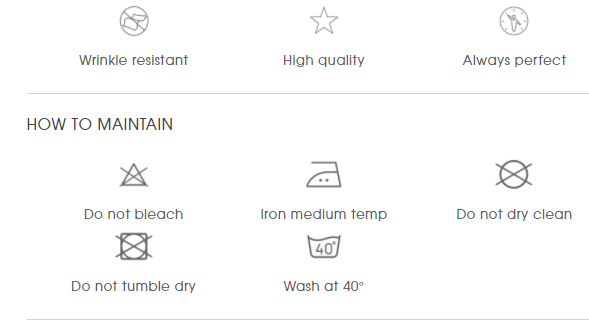 FABRIC TECHNICAL DETAILS
Suggested Style:              Casual
Weave:                                Plain weave
Composition:                   100% Linen
Thickness:                        Light Weight
Wrinkle Resistance:       No
Shrinkage:                        Standard shrinkage allowances applied
because we shrink fabric before stitching
Washing Description:
Wash in 40 degrees centigrade
Hang to dry on a hanger, do not tumble dry
Iron at medium heat
Do not tumble dry
How to Wear A Linen Shirt
Not only is it the time of year when the weather turns nice, once you can tan during a t-shirt or attend add shorts, it's also the peak season for linen, a natural fiber.
Linen may be a breathable material, soft, naturally wrinkled, and light, making it a perfect layer for spring and summer styling.
I recently showed you ways to wear a linen suit, and now I might wish to show you ways to wear a linen shirt. Why don't you find out how to wear a linen shirt in a stylish way? Wear sunscreen and listen.
Faded Rose Linen Shirt | Mens Linen shirts | Linen shirts men
Linen shirt and shorts
The classic combination of linen shirt shorts. Not just any shorts, but fitted shorts cut above the knee to offer you a pointy look.
There are many things to think about when choosing a linen shirt, like the collar style, color, and pattern. the foremost important factor, however, is that the fit.
A button-up linen shirt should be airy, but never baggy. like all good evening shirts, the cuffs shouldn't stick out from the wrists and therefore the shirt shouldn't look loose.
Otherwise, you'll appear as if the daddy of seven children. Contrasting color combinations are recommended, like a white linen shirt and pastel-colored shorts, or a blue linen shirt and navy shorts.
Jeans and Linen Shirts
Jeans accompany almost anything, and therefore the same goes for linen shirts. Pair a pair of slim or skinny fit jeans with a long-sleeved linen button-up and you will appear as if a weekend warrior.
Black or indigo denim also will work, as long because the contrast works.
Roll up the sleeves to below the elbow and wear casual shoes (lace-ups or white sneakers are best) for a good more stylish look. It's simple, stylish, and definitely summer-friendly.
However, when wearing a linen shirt, make certain to settle on one that's slim enough to follow your body and never baggy. Faded Rose Linen Shirt | Mens Linen shirts | Linen shirts men
Linen shirt and chino pants
Bringing linen into the realm of smart casual is that the combination with chinos. If you are looking for a very stylish summer aesthetic, this is often the design for you.
It is easy to wear, insanely cool, and versatile enough to be layer, and made even more stylish.
Light-colored chinos like khaki, cream, sand, and pastel colors go well with linen shirts. Linen shirts are often worn with sleeves rolled up or down.
Again, color contrast is vital, and men don't get to worry an excessive amount about the unironed look of linen shirts.
Linen shirts don't need to be worn alone. Men can wear a fitted T-shirt underneath to remain cool on summer nights. Faded Rose Linen Shirt | Mens Linen shirts | Linen shirts men
Linen Shirt and Jacket Combination
Since linen shirts accompany most sorts of jackets (except tuxedo jackets), the sole rule that has got to be follow here is whether or not the linen shirt is tucked or not.
In casual situations, linen shirts are often worn untuck, but it's best to avoid linen shirts that are too long. If it is, you'll be wearing the incorrect size shirt and wish to size down.
Linen shirts also go well with jackets like bomber jackets, field jackets, and cardigans. The blazer shown below is one such example. Faded Rose Linen Shirt | Mens Linen shirts | Linen shirts men
Linen Shirts and Trousers
Did you ever think that linen is merely for laid-back men like cruisers? But once you enter a more sophisticated realm, linen shirts shine when paired with perfectly tailored pants.
the essential rule is to wear the sleeves down, but in casual workplaces or when it gets hot, you'll roll them up. Also, the rule of thumb is to tuck away your shirt.
A bit like dress shirts in formal situations, linen shirts got to be tuck into your pants.
Don't be concern if your boss tells you that you simply look wrinkled, just say "that's just the way it is" before you drink your coffee.
As mentioned earlier, the key's the color contrast between the pants and shirt and shoes or loafers without socks. Faded Rose Linen Shirt | Mens Linen shirts | Linen shirts men
Pairing a Linen Shirt with a Suit
Finally, let's take a glance at the mixture with a suit. this is often not the linen suit we saw earlier, but a linen shirt is worn under a suit.
As you'll see, albeit it's an equivalent color because the pants, the linen shirt features a contrasting texture. this is often difficult to realize but absolutely possible with a suit.
Just remember to tuck the shirt in and keep it slim. As for the mixture of blouse and suit, consider it an equivalent way you'd match an evening shirt to a suit.
It's fine if either the shirt or the suit may be a subdued color, but not both. for instance, a navy suit with a white linen shirt, or a gray suit with a navy linen shirt.
During this way, an excellent material that's often overlook is often used for all types of occasions. Faded Rose Linen Shirt | Mens Linen shirts | Linen shirts men
Additional information
| | |
| --- | --- |
| Collar Size or Measurement | Body Measurement, Shirt Measurement, 14/32, 14/33, 14.5/32, 14.5/33, 15/32, 15/33, 15/34, 15/35, 15.5/32, 15.5/33, 15.5/34, 15.5/35, 15.5/36, 16/32, 16/33, 16/34, 16/35, 16/36, 16/37, 16.5/32, 16.5/33, 16.5/34, 16.5/35, 16.5/36, 16.5/37, 17/33, 17/35, 17/32, 17/36, 17/37, 17.5/33, 17.5/34, 17.5/35, 17.5/36, 17.5/37, 17.5/38, 17/34, 18/33, 18/34, 18/35, 18/36, 18/37, 18/38, 18.5/34, 18.5/35, 18.5/36, 18.5/37, 18.5/38, 19/35, 19/36, 19/37, 19/38, 19.5/35, 19.5/36, 19.5/37, 19.5/38, 20/36, 20/37, 20/38, 20.5/36, 20.5/37, 20.5/38, 21/37, 21/38, 22/38, 22/39, 22/40 |
View Size Chart
All Sizes in Inches and Its in Finish Round Size!
           For More Detail Click Here