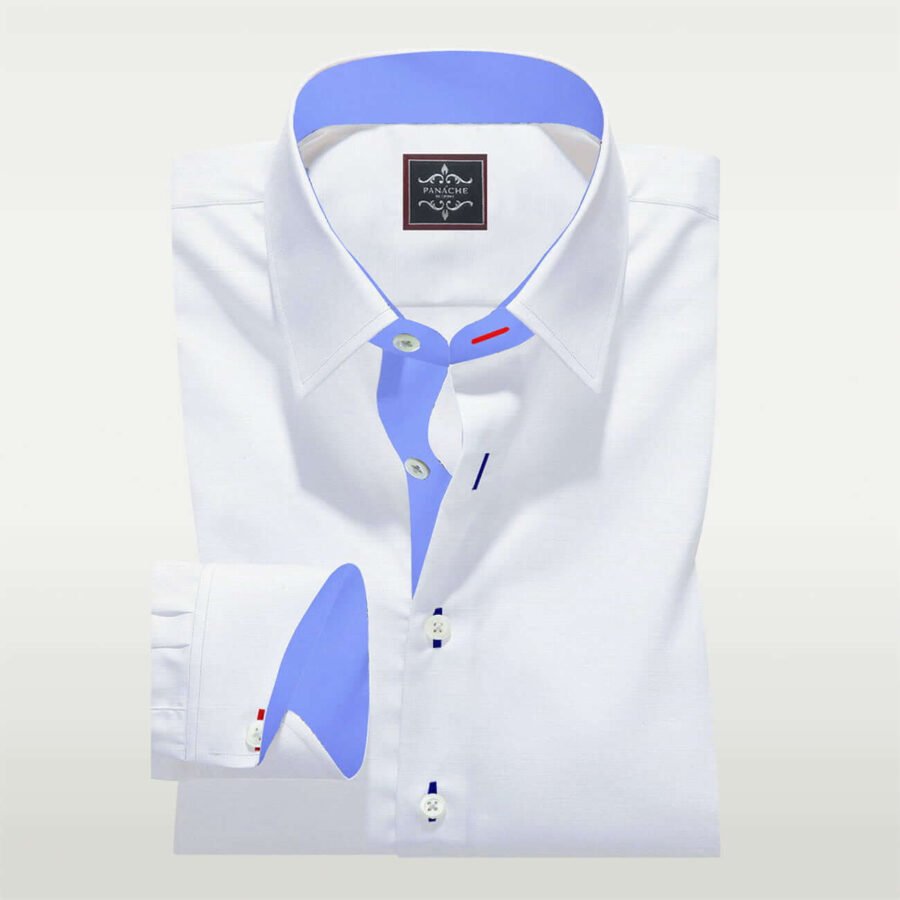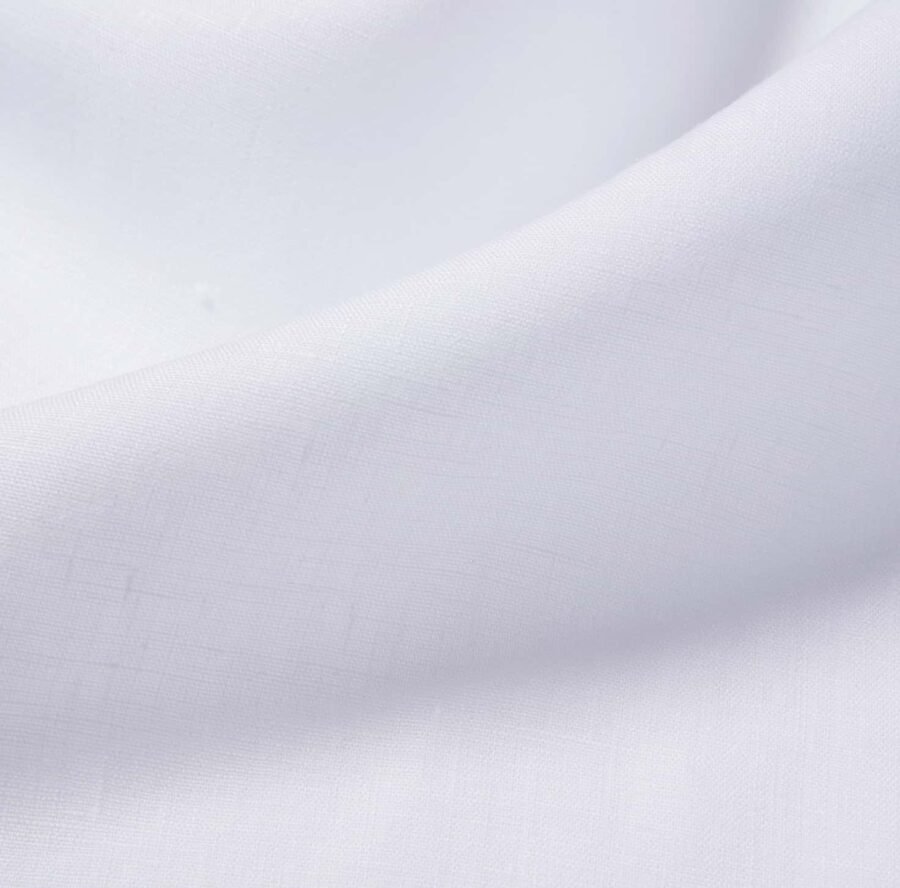 Baird McNutt...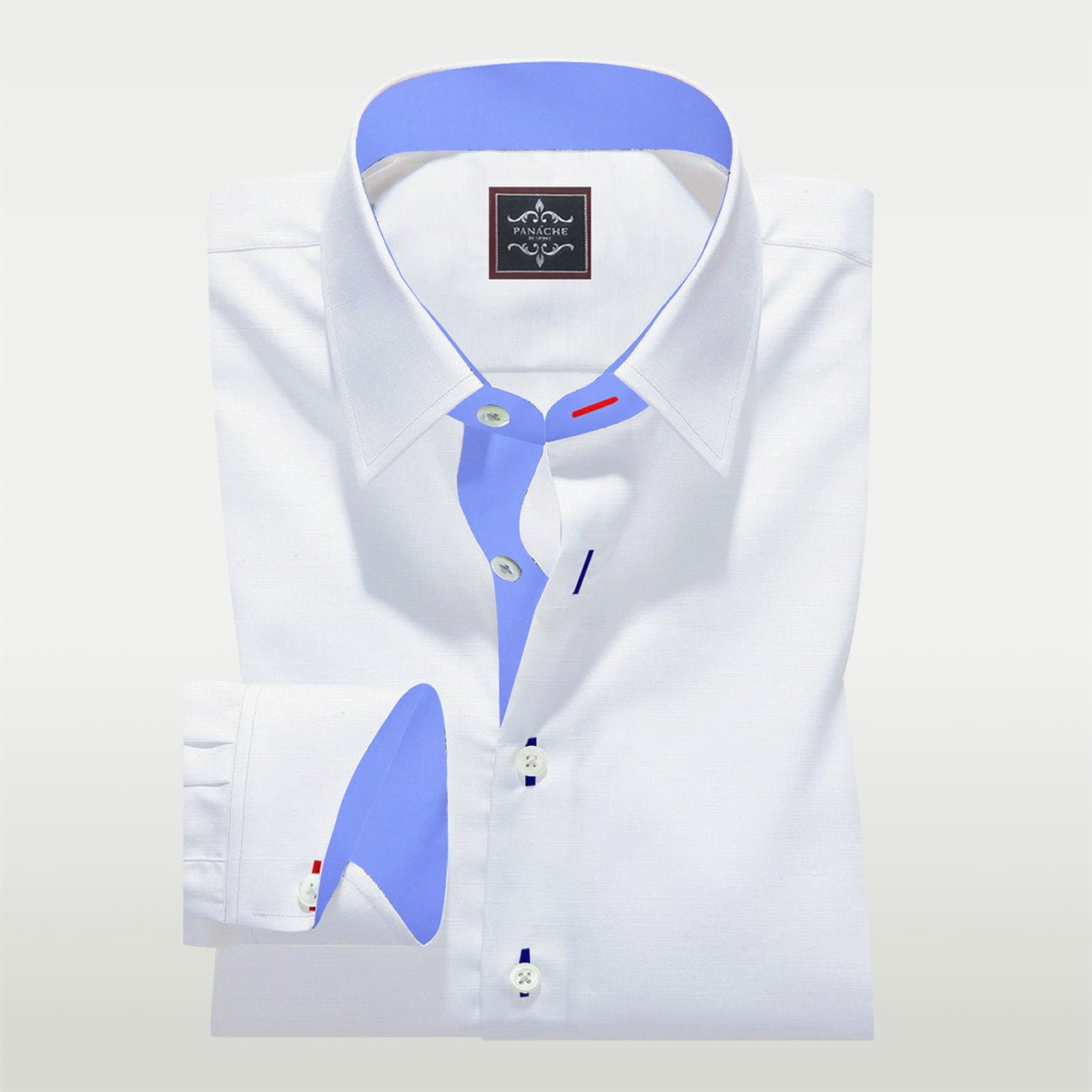 $89.00
Collar shape: English Spread collar with 3″ width and collar stay  is a very correct form of the collar that should always be worn with a tie
With button placket
either without a breast pocket or with a straight cover
One Button Round cuff  and back smooth
Regular fit
Note: We offer custom made if our size chart is not suitable for your body. No extra charges for custom made shirts. Select choose an option and go to Body or Shirt Measurement and add your size.
Description
Additional information
Reviews (6)
Size Chart
Description
Baird McNutt White Irish Linen | mens custom made dress shirts
Baird McNutt White Irish Linen An incredibly fine authentic Irish linen custom made shirts in classic shiny white. This luxurious white linen fabric is woven and finished by Ireland's first linen factory, Baird McNutt. Baird McNutt White Irish Linen with roots dating back to 1798 on the Kellswater River.
Baird McNutt uses both traditional and state-of-the-art technologies to produce some of the best flax in the world. Although it has historically been used in many different environments for its insulating properties, we all know the fantastic lightness and breathability of linen in warmer climates, and it offers beyond expectations.
Remarkably soft and texture with the characteristic textural irregularity of linen, this impeccable white linen is a truly special iteration of a timeless classic that you can dress up or down. We source our linen from Ireland's Baird McNutt mill ( therefore Irish linen consider to be the world's finest, and mens custom made dress shirts Baird McNutt's the finest in Ireland) and it has an incredible softness.
Thanks to a weaving process that the mill has been perfecting since 1912. It's what makes this shirt a summer essential for when you need to stay cool and look polished but not too polished—linen wrinkles easily and actually looks best with a few creases. mens custom made dress shirts
FABRIC TECHNICAL DETAILS
Suggested Style:             Business and casual
Weave:                            Plain weave
Composition:                   100% Linen
Thickness:                       Light Weight
Wrinkle Resistance:
Shrinkage:                        Standard shrinkage allowances applied
Washing Description:
Wash in 40 degrees centigrade
Hang to dry on a hanger, do not tumble dry
Iron at medium heat
Do not tumble dry
Additional information
| | |
| --- | --- |
| Collar Size or Measurement | Body Measurement, Shirt Measurement, 14/32, 14/33, 14.5/32, 14.5/33, 15/32, 15/33, 15/34, 15/35, 15.5/32, 15.5/33, 15.5/34, 15.5/35, 15.5/36, 16/32, 16/33, 16/34, 16/35, 16/36, 16/37, 16.5/32, 16.5/33, 16.5/34, 16.5/35, 16.5/36, 16.5/37, 17/33, 17/35, 17/32, 17/36, 17/37, 17.5/33, 17.5/34, 17.5/35, 17.5/36, 17.5/37, 17.5/38, 17/34, 18/33, 18/34, 18/35, 18/36, 18/37, 18/38, 18.5/34, 18.5/35, 18.5/36, 18.5/37, 18.5/38, 19/35, 19/36, 19/37, 19/38, 19.5/35, 19.5/36, 19.5/37, 19.5/38, 20/36, 20/37, 20/38, 20.5/36, 20.5/37, 20.5/38, 21/37, 21/38, 22/38, 22/39, 22/40 |