Best Quality Mens Dress Shirts
admin
Best Quality Mens Dress Shirts
Best Quality Mens Dress Shirts Men's dress shirts have a surprising number of styling options. That means it should allow everyone to find a great fit and style that suits their needs, but going through all the details can be daunting.
Now that we've talked about shirt materials and the characteristics of high-quality shirts, we'll focus more on dress shirt style options.
Learn more about options such as getting the right fit and choosing each detail from the button to the placket.
How can you tell a high-quality dress shirt? Fortunately, what makes a high-quality dress shirt stand out is more than just black magic and flashy marketing.
There are several things you can look for. These generally indicate that it took a long time to make the shirt and help identify a dress shirt that will last longer without shortcuts.
Best Quality Collar
Best Quality Mens Dress Shirts
A closer look at the shirt collar often reveals the quality of the shirt. The high-quality collar is cut perfectly symmetrically with straight and clean stitching along the edges.
If the collar is a fused collar, it should have a sharp, clean edge along the bottom and a nice crispness to it.
When you bend the collar, you should feel flexibility and elasticity. Don't feel like wrinkled paper or board.
The collar should bend naturally in a circular motion at the push of a button and should not tend to retain its unnatural shape. Color stiffness and weight are not necessarily a sign of poor quality, they are elements of design.
If the collar is a non-fused collar style, this is not necessarily a sign of low quality or high quality. Often. The unfused collar is soft and a little casual. For handmade Saville Row shirts, the stiff, unfused collar is certainly dressy, but more personal and very beautiful.
Unfused colors usually require a little more skill to get the perfect finish. So while high-quality colors are great, poorly crafted knockoffs are terrible.
Collar Stay Removable.
Best Quality Mens Dress Shirts
We go again on the collar, if your shirt has a dressy-style business color, you'll most likely need a collar stay.
A small piece of metal or plastic that's inserted into the point of the collar)-straightening the point of the collar.
It looks sharp. High-quality dress shirts come with a removable collar stay. Some shirts may have non-removable collar stays sewn on them, or they may not have collar stays at all.
Both of these options are a sign of poor quality dress shirts.
Best Quality Premium Fabric.
Dress shirt fabrics are a deep subject with various opinions about the number of threads, plies, countries of origin, gristmills, weaves, thread processing, materials, etc.
So I won't go into too much detail in this post. However, it is enough. Needless to say, the quality of the fabric is very important to the quality of the shirt.
There are many exceptions to both sides of this rule, but generally speaking, fabrics with two or more plies in the '80s are of excellent quality.
We are generally a little skeptical of 50's single layer fabrics, very skeptical of 40's single layer fabrics, and very skeptical of polyester blended fabrics.
That said, the look, feel, and performance of the fabric is ultimately really important. The quality of the fabric may be poor if the dress shirt fabric is quite rough to the touch, especially if it is prone to wrinkling, or if it shrinks significantly during normal washing.
Best Quality Mens Dress Shirts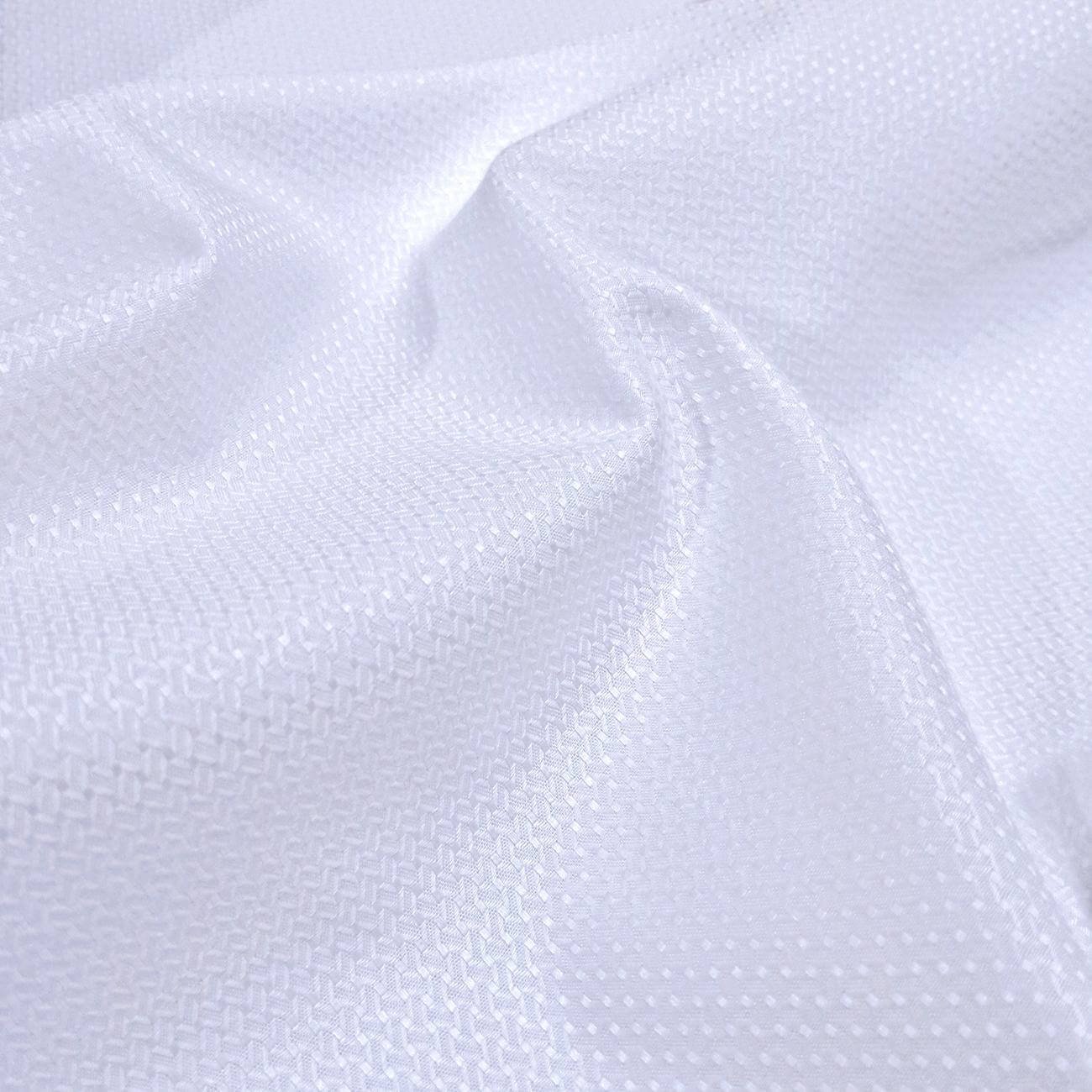 Best Quality Mother of Pearl Buttons.
Button quality is certainly a way to get a sense of the quality of a dress shirt. We generally prefer high-quality mother-of-pearl buttons for color depth and brilliance.
Mother-of-pearl buttons are extremely resistant to deterioration due to cleaners and heat, so they last a long time.
Thick buttons or "tall mother-of-pearl" buttons are very expensive and are a sure sign of a high-quality dress shirt.
Best Quality Mens Dress Shirts
However, the mother-of-pearl button is not the only nice button. Some plastic/resin buttons are very attractive and long-lasting, and other materials such as horns and tag anat work very well. Best Quality Mens Dress Shirts
Dress shirts come in a variety of button sizes, and button size and shape is more of a style and design issue than quality.
Be careful not to draw conclusions based solely on this parameter, as it looks the same for poor quality and high-quality dress shirts, whether thick or thin, large or small. Please give me.

Finished Button Holes.
If there is a loose thread around the buttonhole or if there are signs of fraying, this is a sign of a poor quality shirt.
Premium quality dress shirts have many stitches in the buttonholes, no signs of fraying, and very clean openings.
Hands Made Cuff.
It doesn't matter if you're talking about a French cuff or a barrel cuff. Like a collar, you can get a fused or unfused structure. Each charm is the same as the collar.
It blends together to create a clean, professional look and a relaxed, casual atmosphere that doesn't mix. It needs to be hand-sewn, where experience, skill, and patience make a difference.
A good understanding of the details of the cuffs takes a lot of focus, practice, time, and sharp edges and stitch straightness are most often seen.
Matching Pattern.
If the shirt fabric has noticeable stripes or checks, you need to see how well the patterns match where the different parts of the fabric come together.
High quality shirts are perfectly pattern matched not only in the back center of the split yoke, but also in the front of the shirt and in the pockets (if the shirt has pockets).
If the pattern matching is not accurate, the stripes or checks will not line up on the front of the shirt and will look sloppy.
The horizontal lines should extend seamlessly from the left side to the right side of the shirt, and the vertical stripes should be spaced apart so that there are no stripes on either side of the shirt placket.
The stripe on one side of the collar should be the same height as the stripe on the other side of the collar.
A really good sign of a high-quality dress shirt is when the pattern on the edge of the yoke exactly matches the pattern on the top of the sleeve.
This is a very good detail that is difficult to achieve consistently. Best Quality Mens Dress Shirts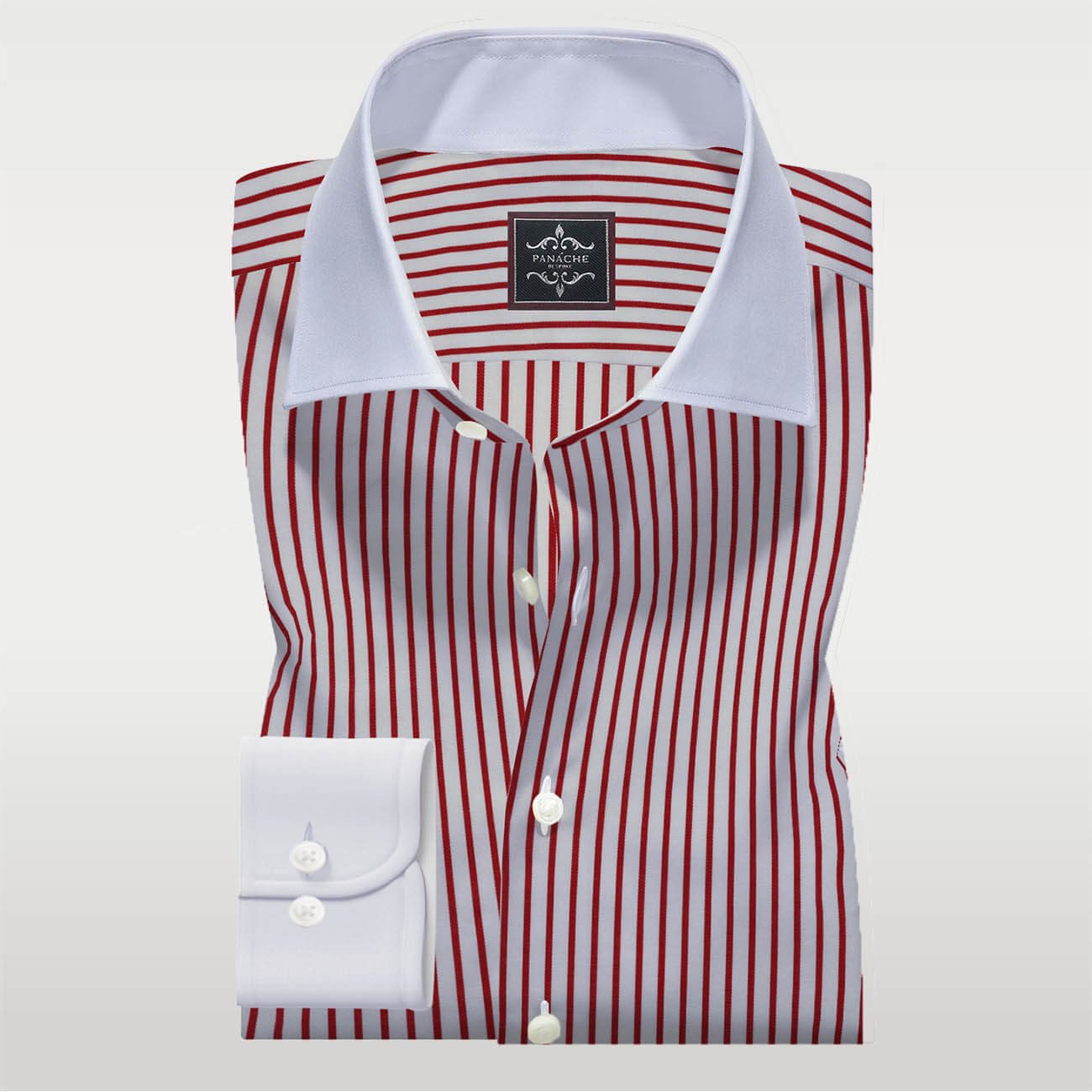 Keep in mind that depending on the curves and angles of the shirt patterns, it may not be possible to match all the patterns exactly.
It is normal for the patterns to not align where the sleeves meet the cuffs, the side seams, and many other parts of the shirt. Best Quality Mens Dress Shirts
Tight and Clean Stitching.
In general, the stitches throughout the shirt should be straight or curved and smoothly curved. High quality dress shirts require at least 18 to 19 stitches per inch around the cuffs and collar.
Some casual shirts have thicker threads and fewer stitches per inch. This is certainly acceptable, but these shirts are unacceptable for most business and evening wear.
Single Needle Stitch.
Another way to check for a high quality dress shirt is to check if there is a single needle side seam stitch on the side of the shirt and at the bottom of the sleeve.
This produces a very tight seam that is very narrow and elegant. Only one line of thread is visible on the outside of the shirt, and the tightness of the seams prevents puckering from being seen when the shirt is washed and dried.
A way to check for single-needle stitches is to look back and forth along this seam along the side of the shirt to see if you can see one or two seams. Best Quality Mens Dress Shirts
Single Needle
Sewn side seams in this tight way are more difficult for shirt makers. It also reduces your tolerance for making mistakes and increases costs accordingly.
If you see two stitch lines here, you have a non-elegant shirt and side seams with a lot of puckering after washing.
One exception to this rule of thumb is when the side seams are sewn and you can see only one stitch line from the outside, but two lines from the inside.
Technically not a "single needle" stitch, this is a bit of a compromise and a sign of good quality.
It produces a clean look and tight seams without the cost and difficulty of classic single-needle side seams.
Tight Buttons Attaching.
Carefully check how the buttons are attached to the shirt. The buttons should be firmly attached to the shirt so that they are not too loose.
Ideally, the stitches should be cross-shaped "X". This enhances button mounting. If the buttons are mounted in parallel with two stitches and do not intersect each other, it indicates poor shirt quality.
Best Quality Mens Dress Shirts
Attaching buttons this way is cheaper and faster for shirt makers and is generally not as secure as the method described above.
Best Quality Mens Dress Shirts
In addition, another great detail that is a sign of a high-quality shirt is whether the buttons are "shanked".
In general, this is not needed for finer dress shirt fabrics, but attention to the details it means should be appreciated.
The shank button has another thread wrapped around the thread that secures the button to the shirt behind the button.
This makes the buttons slightly more noticeable and gives them an elegant look.
Best Quality Mens Dress Shirts . Best Quality Mens Dress Shirts Best Quality Mens Dress Shirts Best Quality Mens Dress Shirts Best Quality Mens Dress Shirts