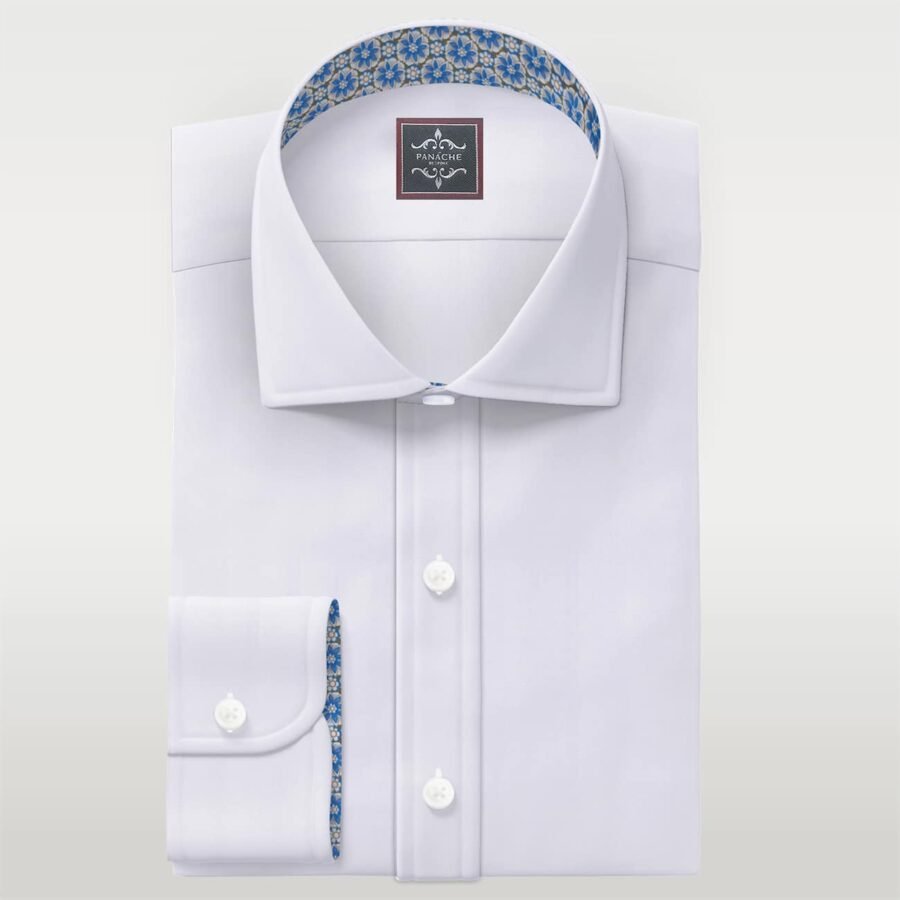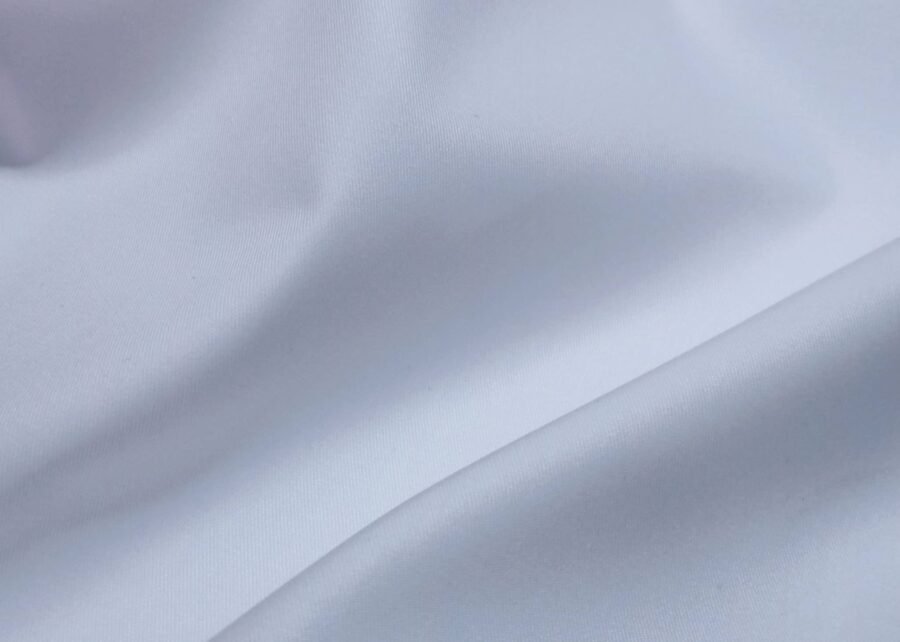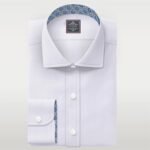 White Wrinkle...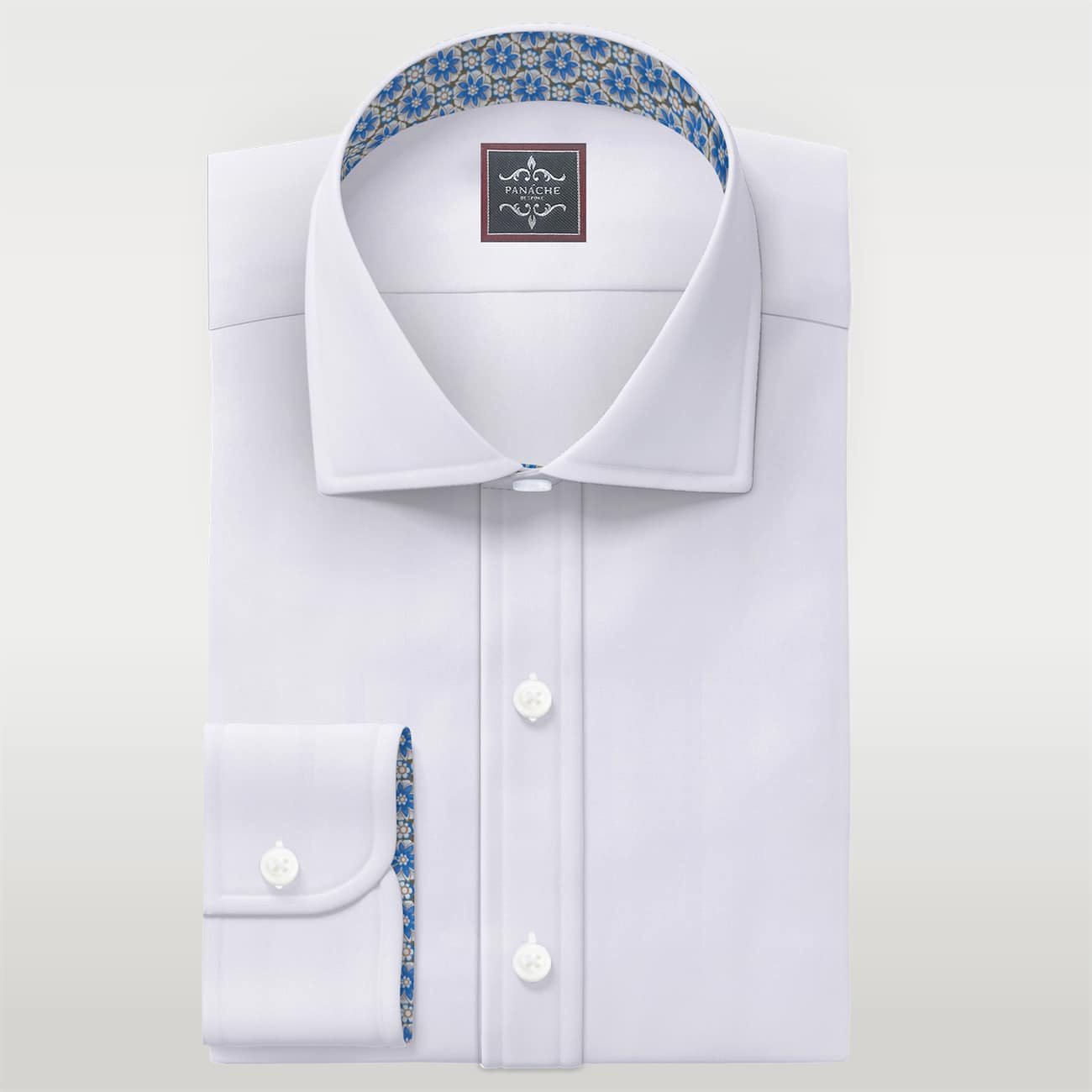 $89.00
Custom dress shirts detail
Collar shape: Wide Spread collar with 3″ width and collar stay  is a very correct form of the collar that should always be worn with a tie
With button placket
either without  a breast pocket or a breast pocket with a straight cover
One Button  Round cuff and back smooth
Regular fit
Note: We offer custom made if our size chart is not suitable for your body. No extra charges for custom made shirts. Select choose an option and go to Body or Shirt Measurement and add your size.
Description
Additional information
Reviews (1)
Size Chart
Description
White Wrinkle Resistant Twill
White Wrinkle Resistant Twill shirt Woven with a 100s 2-ply fine twill construction, the Hudson strikes the perfect balance of luxurious touch and high durability thanks to the double-twist yarn. Custom dress shirts.
The twill weave gives it a bit of sheen, making it a really sharp fabric to pair with a suit and tie. It's medium-weight that's perfect to wear all year round and has enough weight to drape very neatly and be fairly opaque.
Although it does require ironing or pressing, a slight anti-wrinkle treatment keeps this fabric crisp and professional all day long. Custom dress shirts
Whether you need a solid rotation of white custom dress shirts for work or just need one white shirt for special occasions, the Hudson is an incredible value. You can't go wrong with our English Spread Collar on this one. White Wrinkle Resistant Twill is a very nice fabric for party wear.
FABRIC TECHNICAL DETAILS
Suggested Style:             Business and casual
Weave:                             Twill
Composition:                  100% Egyptian Cotton
Thickness:                       Medium-light Weight
Wrinkle Resistance:      4/5 Wrinkle Resistant
Shrinkage:                       Standard shrinkage allowances applied
Washing Description:
Wash in 40 degrees centigrade
Hang to dry on a hanger, do not tumble dry
Iron at medium heat
Do not tumble dry
Additional information
| | |
| --- | --- |
| Collar Size or Measurement | Body Measurement, Shirt Measurement, 14/32, 14/33, 14.5/32, 14.5/33, 15/32, 15/33, 15/34, 15/35, 15.5/32, 15.5/33, 15.5/34, 15.5/35, 15.5/36, 16/32, 16/33, 16/34, 16/35, 16/36, 16/37, 16.5/32, 16.5/33, 16.5/34, 16.5/35, 16.5/36, 16.5/37, 17/33, 17/35, 17/32, 17/36, 17/37, 17.5/33, 17.5/34, 17.5/35, 17.5/36, 17.5/37, 17.5/38, 17/34, 18/33, 18/34, 18/35, 18/36, 18/37, 18/38, 18.5/34, 18.5/35, 18.5/36, 18.5/37, 18.5/38, 19/35, 19/36, 19/37, 19/38, 19.5/35, 19.5/36, 19.5/37, 19.5/38, 20/36, 20/37, 20/38, 20.5/36, 20.5/37, 20.5/38, 21/37, 21/38, 22/38, 22/39, 22/40 |