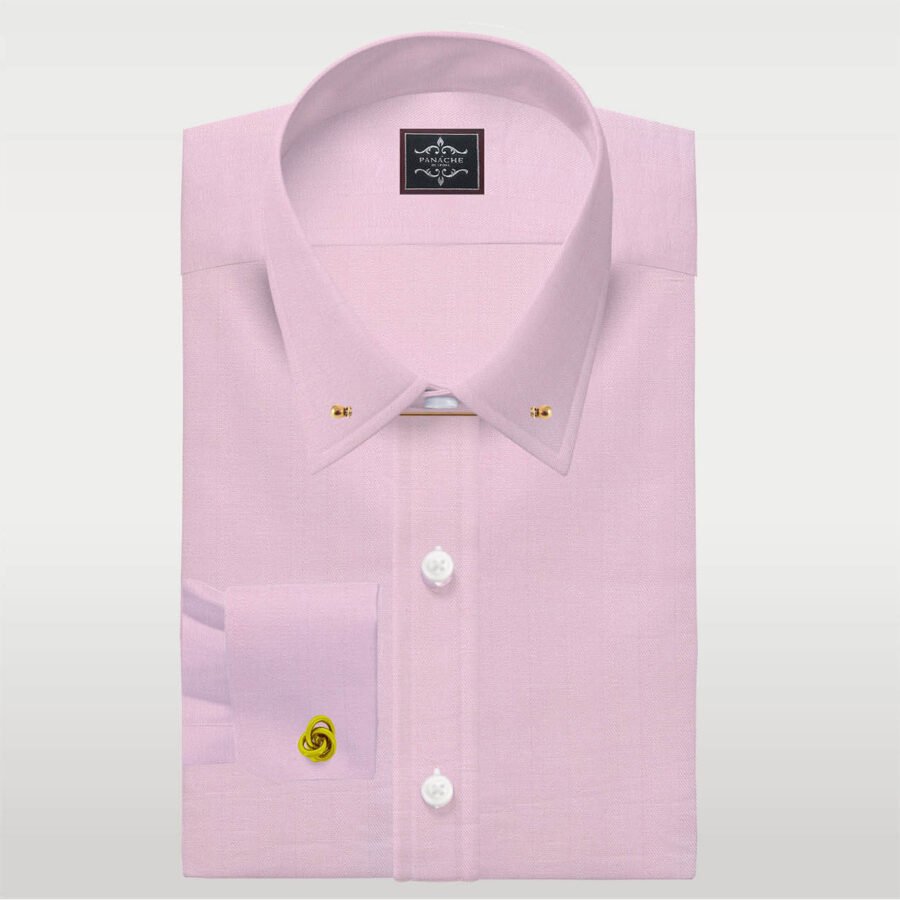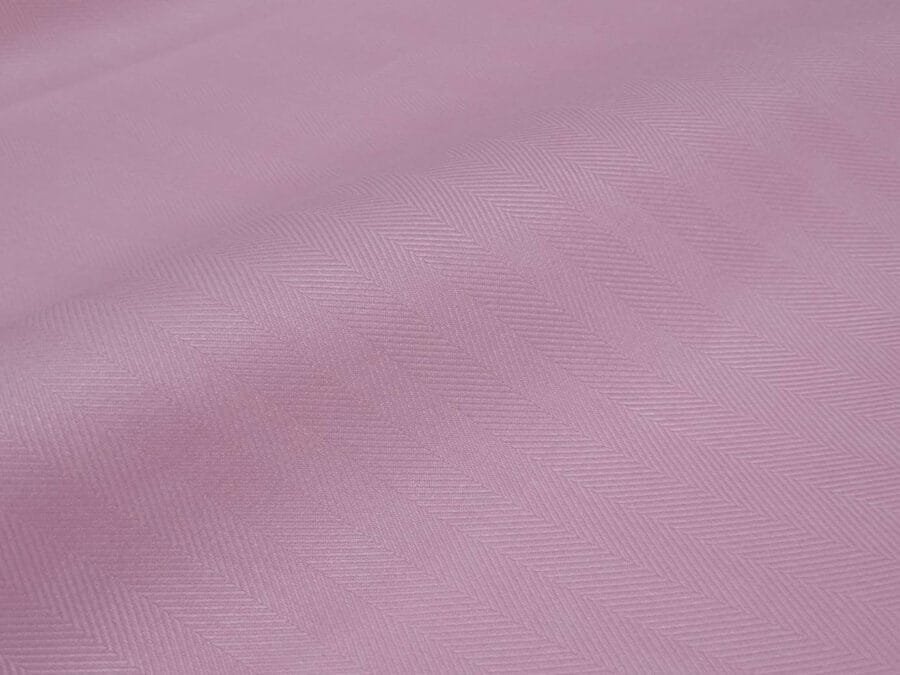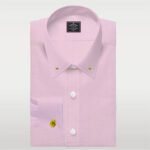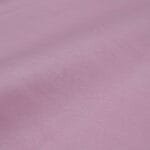 Pink Pin Collar...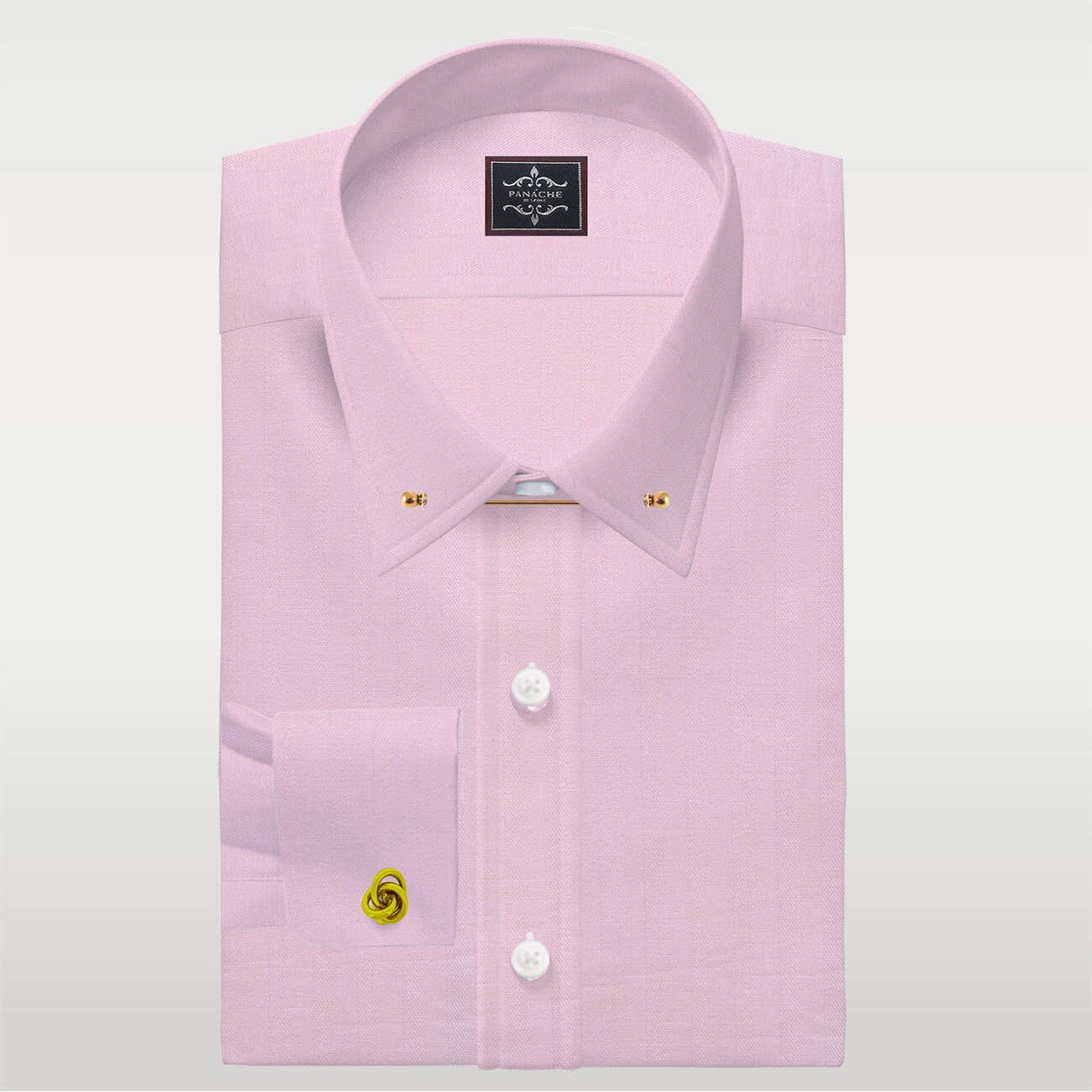 Pink Pin Collar...
$64.95 – $89.95
$64.95 – $89.95
Mens Dress Shirts Detail

Pink Pin Collar shirt

Collar shape: Pin collar with 3″ width pin is a very correct form of the collar in business shirts.
With button placket
No pocket if you required pocket mentions in the comment section.
French Round cuff and back smooth
Note: We offer custom made if our size chart is not suitable for your body. No extra charges for custom made shirts. Select choose an option and go to Body or Shirt Measurement and add your size.
If you need any changes in the collar, cuff, or any more. Write-in the description section on the checkout page.
If you need initial write in order description (initial words like maximum 5 words) initial color and position without extra charges.
Mens Dress Shirts
Description
Additional information
Reviews (0)
Size Chart
Description
Pink Pin Collar Shirts|Pink Herringbone
Pink Pin Collar Shirt Pink Herringbone is appropriate for the workplace yet in addition to grant functions and business meals.
It is made of gently finished cotton, with twofold lapels and a collar bar that pushes the tie forward for an exquisite look.   Pin Collar Shirt
An elegant looking men's oxford pin collar shirt with numerous customization choices. This dress shirt has an opening in the collar and an extensive neckline with a neckline pin bar. 
Men's Dress Shirts
Pink Pin Collar Shirt
Rich and useful, the spiked neckline shirt is one of the numerous styles offered for men. The fundamental explanation behind the eyelet bar is twofold: first thing, the pin unites the collar tabs, making it stand-out and an alluring look.
Furthermore, the pin underpins the bunch of the tie, making the tie stand apart more.
It is consistently a smart thought to wear a collar pin and tie. Additionally, you ought to never wear a neckline pin shirt without a tie. It sounds ludicrous.
This shirt is made with a herringbone surface and has a fragile pin neck area. This is perhaps the most adaptable style. It is ageless and can be worn with anything from a swimsuit to an unlined suit in an advanced office.
Herringbone texture is incredibly tough, yet its surface is flawlessly delicate and exceptionally custom-fitted, making it an unquestionable requirement have for any vivid closet.
Men's Dress Shirts
An immortal style of men's dress shirt, the pink herringbone is made of premium Supima cotton texture for problem-free consideration. The surface of the herringbone radiates through in this shirt, particularly in its whitish tone.
The solid 80's 2Ply development gives a medium load to throughout the season comfort.
It wraps all around ok while staying breathable.
Premium American Supima cotton is utilized to add uncommon non-abrasiveness and strength while improving feel and execution.
Pink Pin Collar Shirt
Gotten done with a creative sans formaldehyde treatment to keep your skin agreeable and sans wrinkle throughout the day.
This makes it simple to really focus on. It very well may be worn straightforwardly from the washer and dryer or immediately squeezed for an unbelievably perfect and expert look.
Herringbone has a better weave than thicker twill textures. Along these lines, it tends to be utilized under formal attire, however, looks far better when you focus on it after work.
Herringbone is somewhat dressier and more extensive than twill, so it looks quite feathery while as yet being rich.
Pink pin neckline shirts
In the event that you need your synchronized bind to pull in more consideration, wearing a captured shirt is one approach to accomplish a strong look.
Consider nabbed pins as sleeve fasteners that come in gold or silver complete, the specific completion you decide to supplement your outfit.
Presently, you might be pondering which metal completion goes with which outfit.
Truth be told, it relies altogether upon your own style, which you will acclimatize and refine over the long haul with exertion.
Specialized subtleties of the texture.
Proposed style.               Business
Weave:                           Herringbone
Material Composition.    100% Egyptian cotton.
Thickness.                        Medium-light weight
Wrinkle safe                      4/5 Wrinkle safe
Shrinkage.                        Standard shrinkage rates apply.
Wash at 40°C (104°F).
Machine launderable.
Hold tight a holder to dry.
Iron on medium warmth.
#Men Custom Shirts Pink Pin Collar Shirts Men Dress Shirts Pink Pin Collar shirt
Additional information
| | |
| --- | --- |
| Shirt Fitting | Slim Fit, Regular Fit, Loose Fit |
| Collar Size or Measurement | Body Measurement, Shirt Measurement, 14/32, 14/33, 14.5/32, 14.5/33, 15/32, 15/33, 15/34, 15/35, 15.5/32, 15.5/33, 15.5/34, 15.5/35, 15.5/36, 16/32, 16/33, 16/34, 16/35, 16/36, 16/37, 16.5/32, 16.5/33, 16.5/34, 16.5/35, 16.5/36, 16.5/37, 17/33, 17/35, 17/32, 17/36, 17/37, 17.5/33, 17.5/34, 17.5/35, 17.5/36, 17.5/37, 17.5/38, 17/34, 18/33, 18/34, 18/35, 18/36, 18/37, 18/38, 18.5/34, 18.5/35, 18.5/36, 18.5/37, 18.5/38, 19/35, 19/36, 19/37, 19/38, 19.5/35, 19.5/36, 19.5/37, 19.5/38, 20/36, 20/37, 20/38, 20.5/36, 20.5/37, 20.5/38, 21/37, 21/38, 22/38, 22/39, 22/40 |
View Size Chart
All Sizes in Inches and Its in Finish Round Size!
           For More Detail Click Here