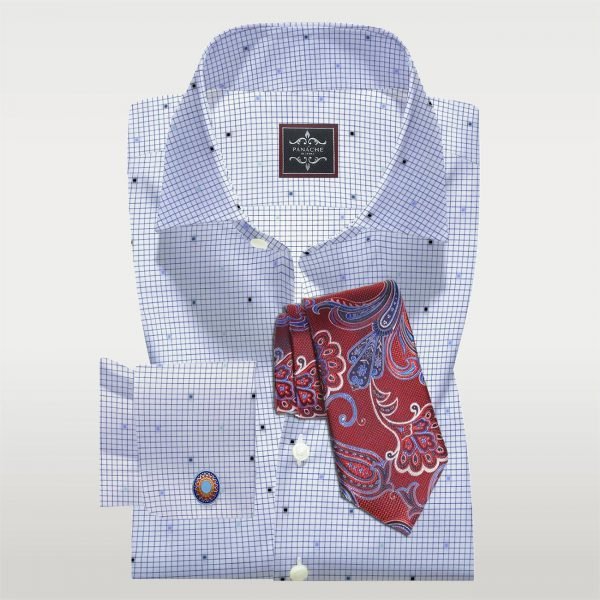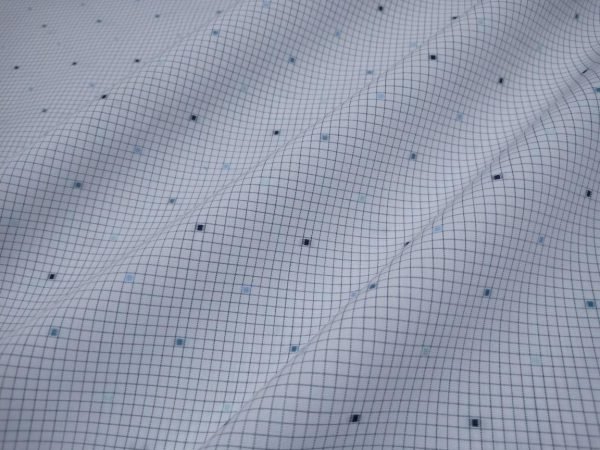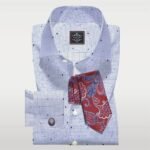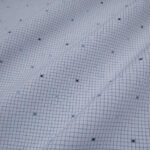 White Gingham...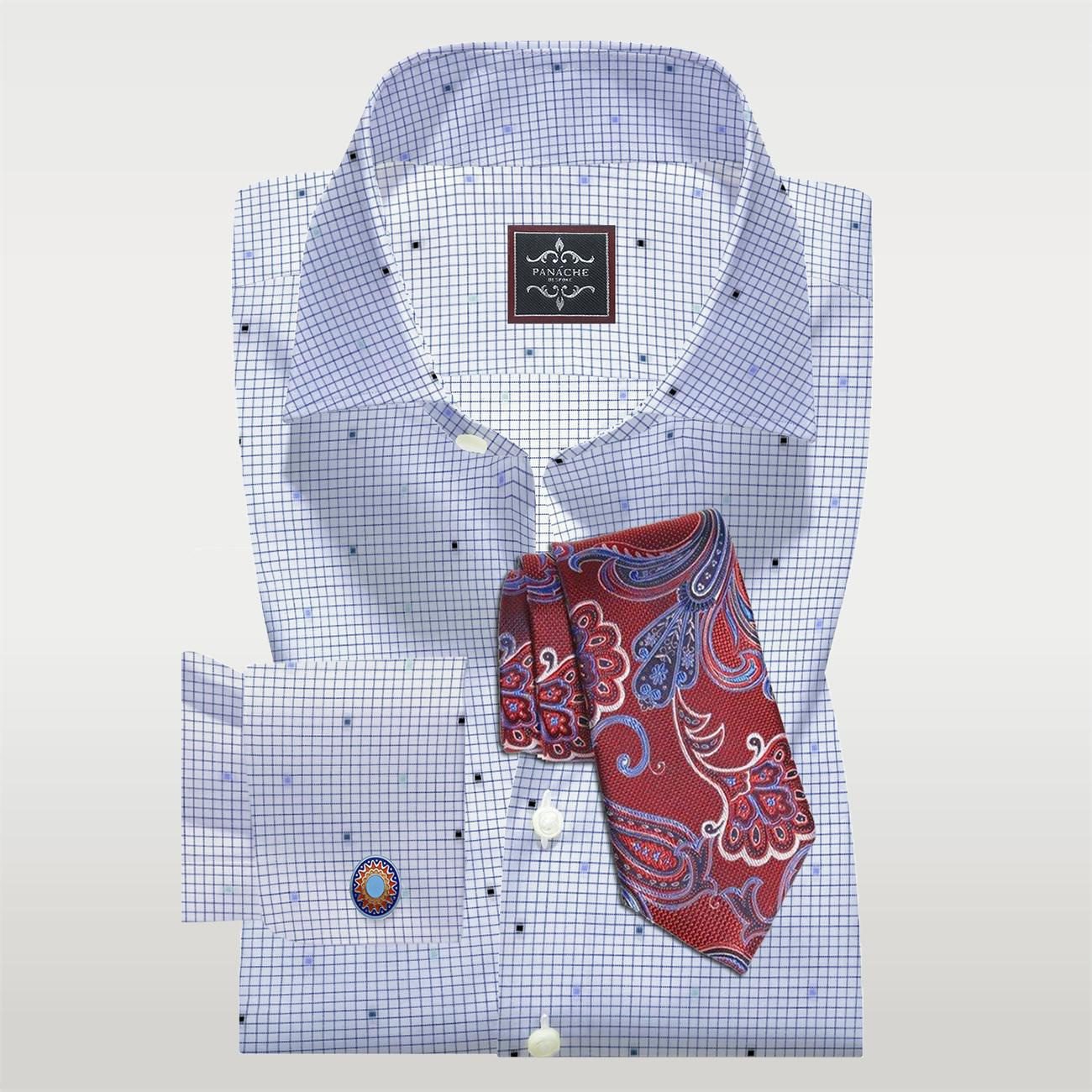 $89.00
Shirt Style – Collar – Wide Spread, Cuff – Round French Cuff, Front – Without Placket, Back – Smooth Back, Fitting – Regular Fitting
Note: We offer custom made if our size chart is not suitable for your body. No extra charges for custom made shirts. Select choose an option and go to Body or Shirt Measurement and add your size.
Description
Additional information
Reviews (0)
Size Chart
Description
White Gingham Check with Self dot Gingham Poplin Shirt
White Gingham Check with Self dot is a balanced medium weight woven fabric. It's made from dyed cotton or cotton blend yarn. [1] It is composed of carded threads, medium or fine. Gingham is a simple checkered fabric where vertical and horizontal stripes of the same width intersect to create a sort of checkerboard pattern.
Gingham can be found both large and small scale. In general, the larger the pattern, the more relaxed the shirt. The 1/2 ″ -2 ″ tiles will be stronger and more aggressive. Making them great sporty shirts for weekends with jeans. Checks less than 1/2 ", and in particular 1/4 " or less, may be entirely appropriate for the business. Although they always feel more laid back than conservative stripes or solid patterns.
Gingham Pattern
Gingham can be found in models of one color as well as models of two colors. We suggest that you keep your suit and tie solid when you dress a gingham. It's a bolder shirt motif, so keeping the rest of your look toned down will keep you from looking overly aggressive.
Alternatively, it is assumed that the fabric now known as gingham may have been made in Guingamp, a city in Brittany, France, and that the fabric can be named after the city. [4] Some sources claim that the name was entered in English via Dutch [5] [6]. Originally imported into Europe in the 17th century, gingham was a striped fabric, although it is now distinguished by its checkered pattern.
With chiffon, gingham is often used as a test fabric in fashion design or use to make an inexpensive fitted hull before making clothing out of fashion fabric.
Panache Bespoke have been worn by mods since the 1960's [citation needed]. Therefore' we continue to be identified with fans of indie music and mod [citation needed] with brands like Panache Bespoke producing gingham shirts. In the UK, the gingham pattern is often used for girls' school uniforms. White Gingham Check shirt.
TECHNICAL DETAILS OF FABRIC
Suggested style:               Casual and Formal
Weaving:                           Gingham – Poplin
Composition:                     100% Egyptian cotton
Thickness:                         Medium weight
Resistance to wrinkles:     2/5
Withdrawal:                       Standard withdrawal tolerances are applies
Washing Description:
Wash in 40 degrees centigrade
Hang to dry on a hanger, do not tumble dry
Iron at medium heat
Do not tumble dry
Additional information
| | |
| --- | --- |
| Collar Size or Measurement | 14.5/32, 14.5/33, 14/32, 14/33, 15.5/32, 15.5/33, 15.5/34, 15.5/35, 15.5/36, 15/32, 15/33, 15/34, 15/35, 16.5/32, 16.5/33, 16.5/34, 16.5/35, 16.5/36, 16.5/37, 16/32, 16/33, 16/34, 16/35, 16/36, 16/37, 17.5/33, 17.5/34, 17.5/35, 17.5/36, 17.5/37, 17.5/38, 17/32, 17/33, 17/34, 17/35, 17/36, 17/37, 18.5/34, 18.5/35, 18.5/36, 18.5/37, 18.5/38, 18/33, 18/34, 18/35, 18/36, 18/37, 18/38, 19.5/35, 19.5/36, 19.5/37, 19.5/38, 19/35, 19/36, 19/37, 19/38, 20.5/36, 20.5/37, 20.5/38, 20/36, 20/37, 20/38, 21/37, 21/38, 22/38, 22/39, 22/40, Body Measurement, Shirt Measurement |