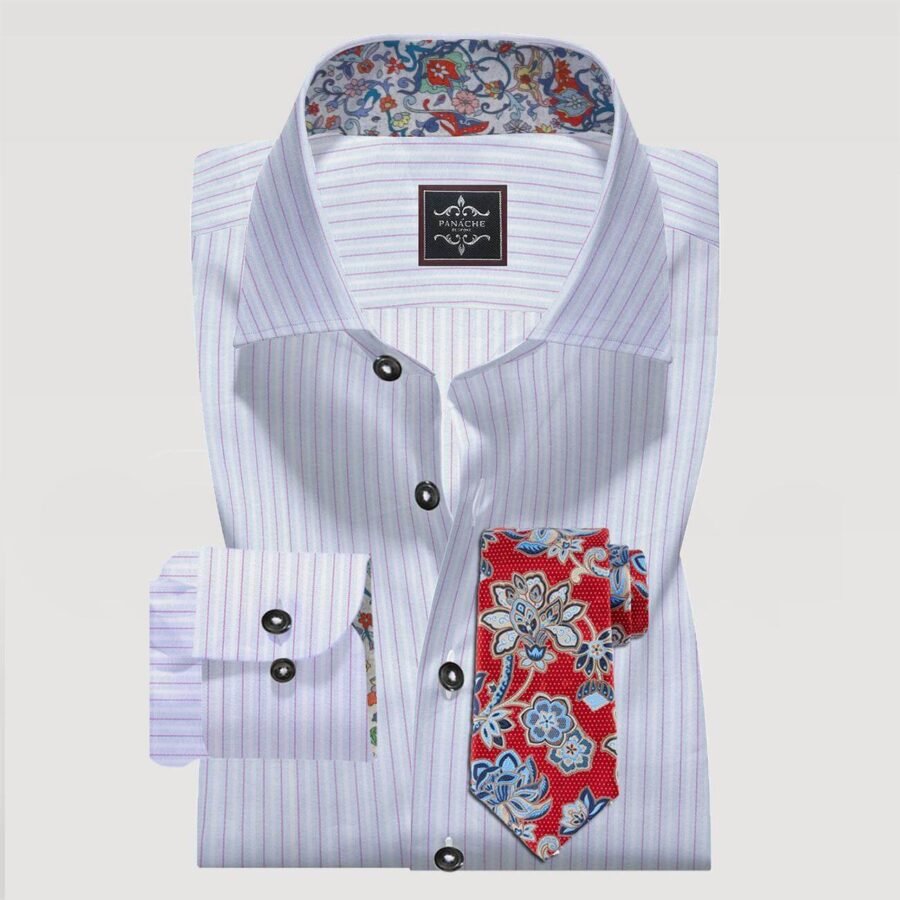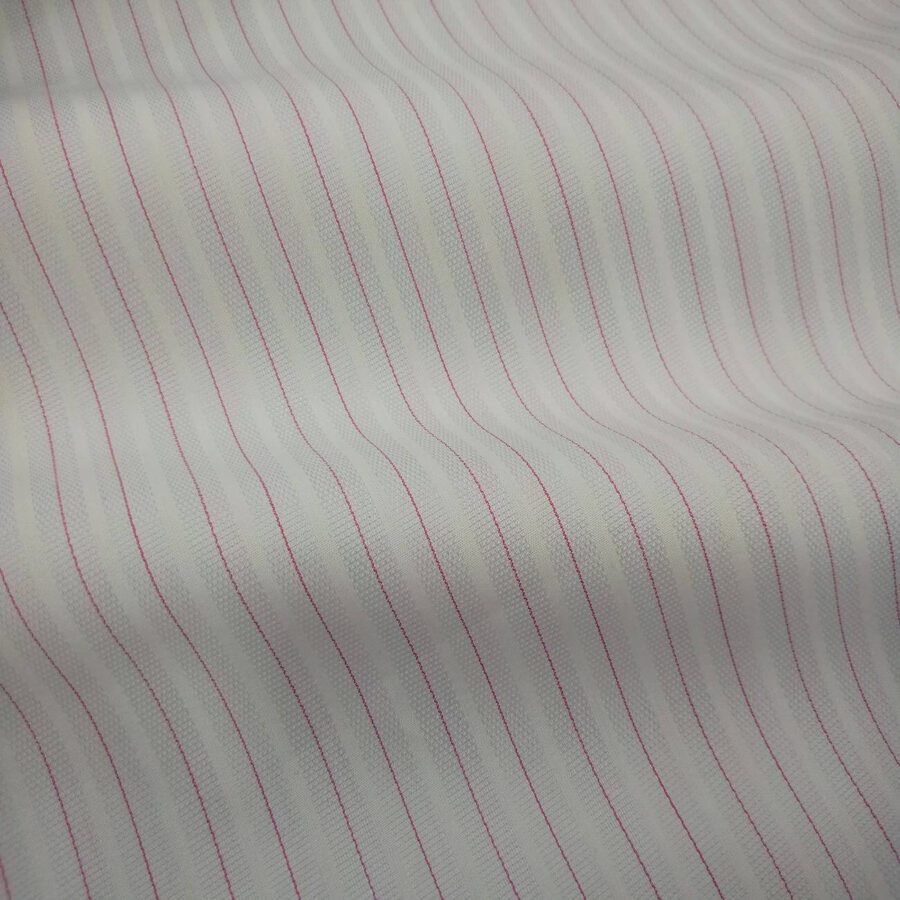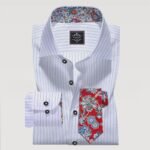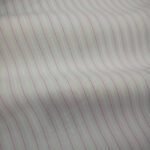 Purple Pin...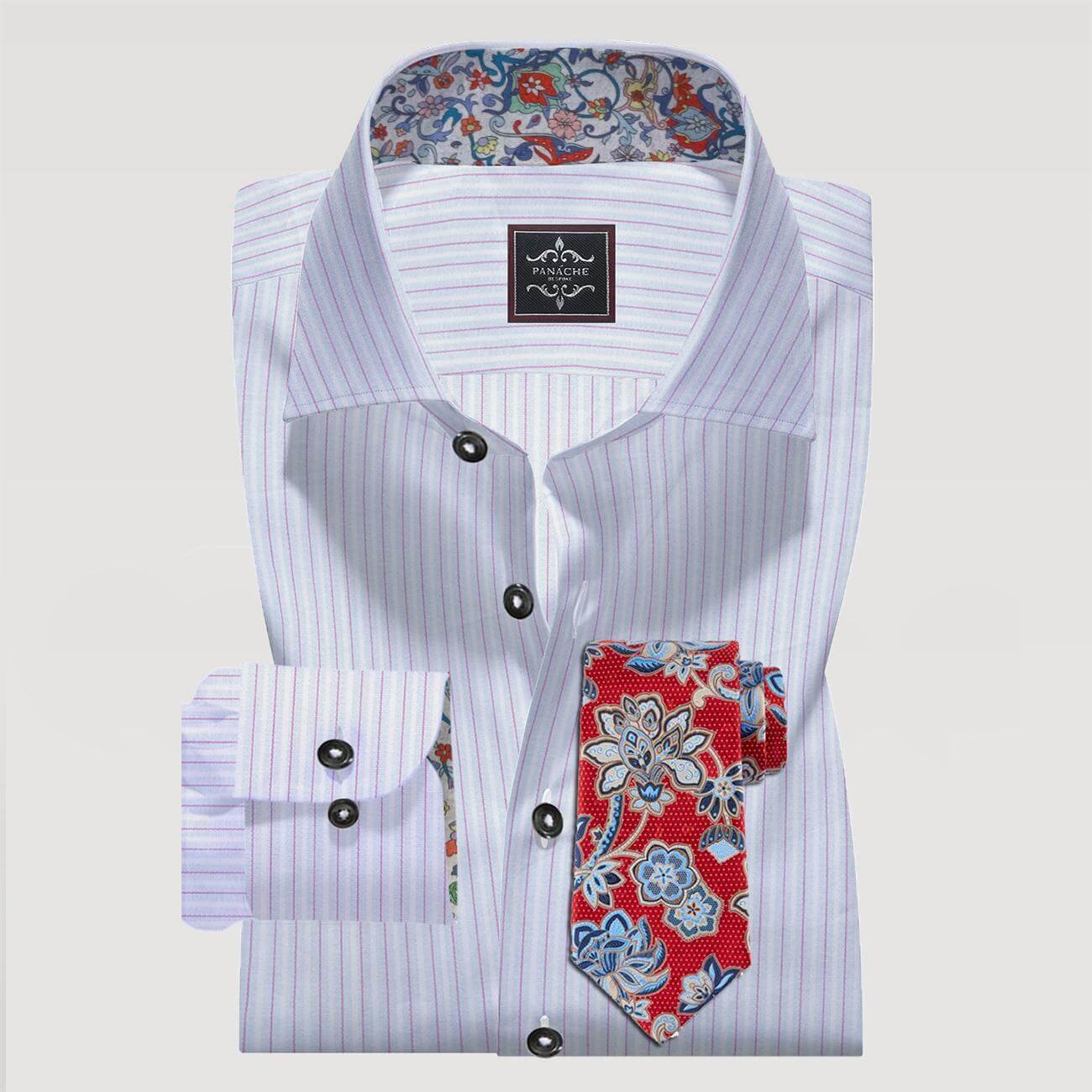 $89.00
Shirt Style – Collar – Wide Spread, Cuff – 1 Button Round , Front – Without Placket, Back – Smooth Back, Fitting – Regular Fitting
Note: We offer custom made if our size chart is not suitable for your body. No extra charges for custom made shirts. Select choose an option and go to Body or Shirt Measurement and add your size.
Description
Additional information
Reviews (0)
Size Chart
Description
Purple Pin Stripes Shirt
Purple Pin Stripes Shirt the broadcloth is a dense and united fabric, historically made of wool. The defining characterise of Broadcloth is not its finish width, but the fact that it was woven much wider (usually 50 to 75% wider than its finish width) then heavily ground (traditionally, the fabric was work in heavy wood travel hammers in hot water soap) to shrink it to the require width.
Since the early 1920s, the American market has use the term draped to describe a plain fabric, generally mercerize, woven with a rib and a slightly heavier filling thread, use for making shirts, cotton or polyester and cotton [2]. This fabric was introduce in the early 1920s as an import from the UK, where it was call poplin, but it was arbitrarily rename a silk sheet because it was thought that the British name had connotations. heaviness. [2] Another version of this fabric, woven from rayon or polyester and rayon, is call fuji. [2]
We advice our visitors to buy this shirt to look different and incredible in your world.
FABRIC TECHNICAL DETAILS
Suggested Style:              Casual and Formal
Weave:                             Twill _ Herringbone
Composition:                   100% Cotton
Thickness:                       Light Weight
Wrinkle Resistance:         2/5
Shrinkage:                        Standard shrinkage allowances applied
Washing Description:
Wash in 40 degrees centigrade
Hang to dry on a hanger, do not tumble dry
Iron at medium heat
Do not tumble dry
Additional information
| | |
| --- | --- |
| Collar Size or Measurement | Body Measurement, Shirt Measurement, 14/32, 14/33, 14.5/32, 14.5/33, 15/32, 15/33, 15/34, 15/35, 15.5/32, 15.5/33, 15.5/34, 15.5/35, 15.5/36, 16/32, 16/33, 16/34, 16/35, 16/36, 16/37, 16.5/32, 16.5/33, 16.5/34, 16.5/35, 16.5/36, 16.5/37, 17/33, 17/35, 17/32, 17/36, 17/37, 17.5/33, 17.5/34, 17.5/35, 17.5/36, 17.5/37, 17.5/38, 17/34, 18/33, 18/34, 18/35, 18/36, 18/37, 18/38, 18.5/34, 18.5/35, 18.5/36, 18.5/37, 18.5/38, 19/35, 19/36, 19/37, 19/38, 19.5/35, 19.5/36, 19.5/37, 19.5/38, 20/36, 20/37, 20/38, 20.5/36, 20.5/37, 20.5/38, 21/37, 21/38, 22/38, 22/39, 22/40 |