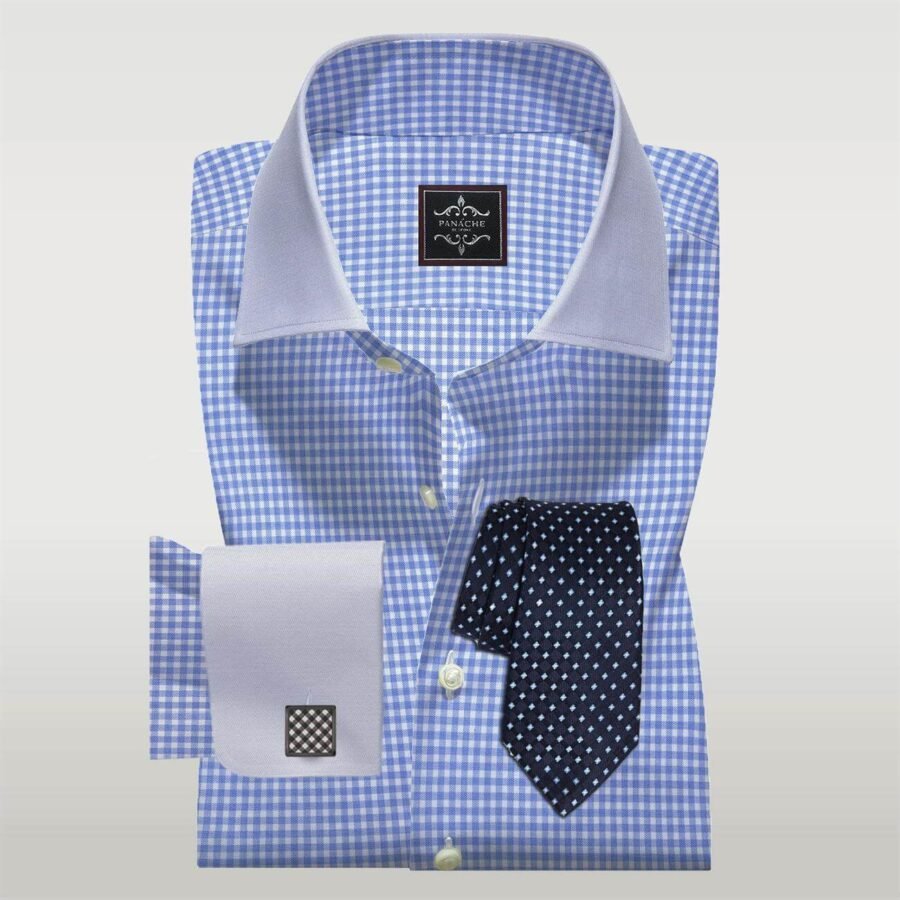 Custom Made...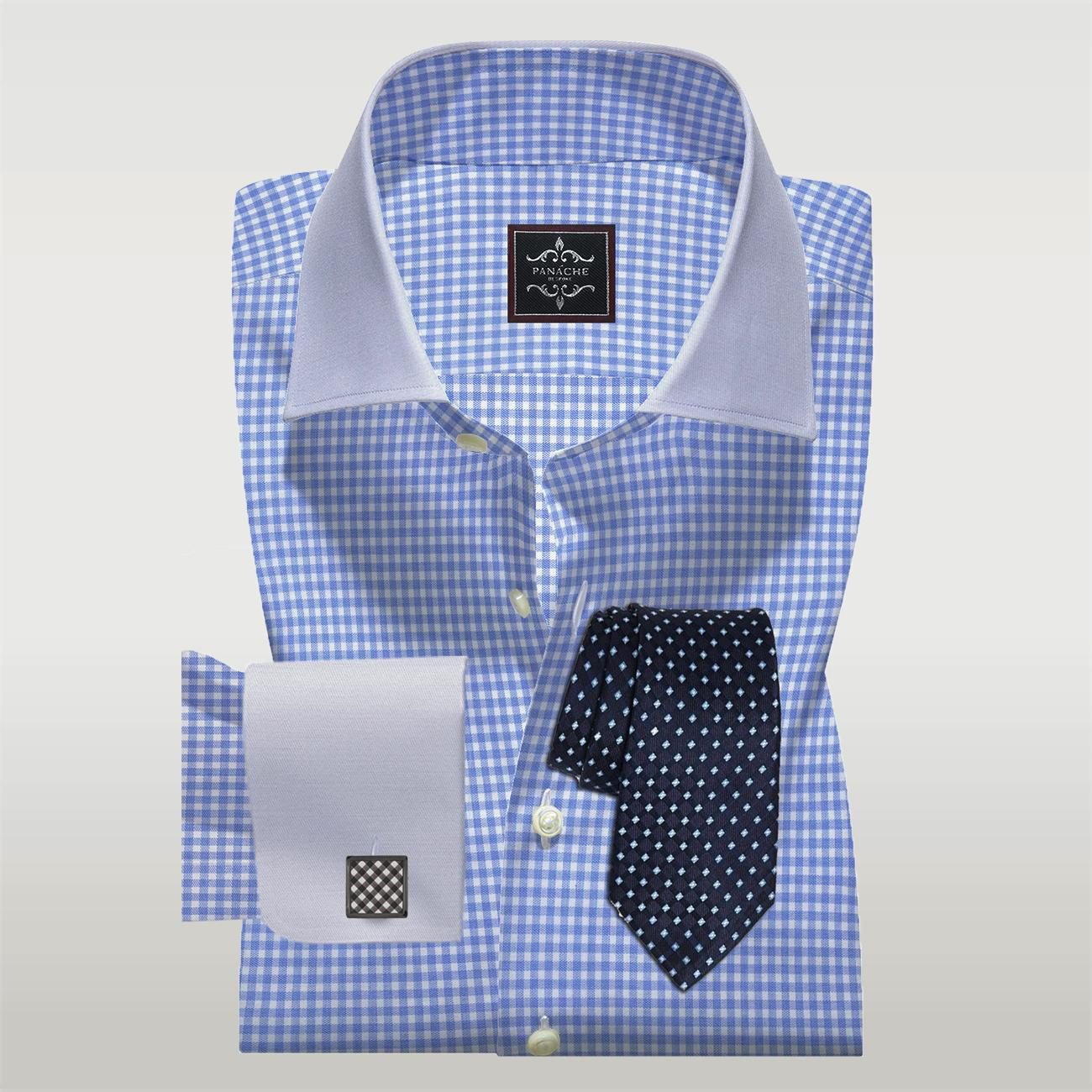 $89.00
Custom Made Light Blue Checked
Collar shape: White Wide Spread Collar 3″ width and collar stay is a very correct form of the collar in Business shirts.
Without button placket
No pocket if you required pocket mentions in the comment section.
French Round cuff and back smooth
Regular fit
Note: We offer custom made if our size chart is not suitable for your body. No extra charges for custom made shirts. Select choose an option and go to Body or Shirt Measurement and add your size.
If you need initial or any other changes write in order description (initial words like maximum 5 words) initial color and position without extra charges
Custom Made Light Blue Checked
Description
Additional information
Reviews (0)
Size Chart
Description
Custom Made Light Blue Checked Shirt
Custom Made Light Blue Checked Shirt quintessential twill has little texture, This cotton-Tencel twill fabric will give you the appearance of a denim shirt and the comfort of a dress shirt. Wear it for a more casual outfit and wear it with raw denim jeans or chinos. Made to measure.
Its tight woven pattern on the underside creates a soft feeling. This twill is an ideal choice for summers or a casual outdoor brunch.
This light blue pinstripe shirt for men is a great addition to your home shirt collection with this light blue shirt being an elegant and comfortable design. Made from high-quality durable materials allows for superb fit and durable design.
Woven with an elegant texture, this fine twill shirt is a perfect addition to your spring wardrobe. White-collar and white cuff gives you more shine add a modern touch to the outfit. We suggest you wear it with a light wool suit and without lining or under a fine knit sweater for a modern and sophisticated look. – Soft and fine-textured fabric cut. Custom Made Light Blue Checked..
Twill fabrics technically have a front and a back, unlike plain weaving, the two sides of which are identical. The front side of the twill is called the technical side and the back the technical back.
We offer tailor-made if our size chart is not suitable for your body. No additional fees for custom shirts. Select choose an option and go to body measurement and add your size and fit.
TECHNICAL DETAILS OF FABRIC
Suggested style:                                  Casual and Formal
Weaving:                                              Twill
Composition:                                      100% cotton
Thickness:                                            Medium lightweight
Resistance to wrinkles:                     2/5
Withdrawal:                                        Standard withdrawal tolerances are applied
Washing Description:
Wash in 40 degrees centigrade
Hang to dry on a hanger
Iron at medium heat
Do not tumble dry
Additional information
| | |
| --- | --- |
| Collar Size or Measurement | Body Measurement, Shirt Measurement, 14/32, 14/33, 14.5/32, 14.5/33, 15/32, 15/33, 15/34, 15/35, 15.5/32, 15.5/33, 15.5/34, 15.5/35, 15.5/36, 16/32, 16/33, 16/34, 16/35, 16/36, 16/37, 16.5/32, 16.5/33, 16.5/34, 16.5/35, 16.5/36, 16.5/37, 17/33, 17/35, 17/32, 17/36, 17/37, 17.5/33, 17.5/34, 17.5/35, 17.5/36, 17.5/37, 17.5/38, 17/34, 18/33, 18/34, 18/35, 18/36, 18/37, 18/38, 18.5/34, 18.5/35, 18.5/36, 18.5/37, 18.5/38, 19/35, 19/36, 19/37, 19/38, 19.5/35, 19.5/36, 19.5/37, 19.5/38, 20/36, 20/37, 20/38, 20.5/36, 20.5/37, 20.5/38, 21/37, 21/38, 22/38, 22/39, 22/40 |
View Size Chart
All Sizes in Inches and Its in Finish Round Size!
           For More Detail Click Here